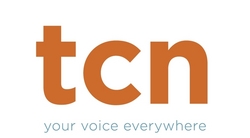 St. George UT (PRWEB) July 23, 2008
Hundreds of banks, collection agencies, newspapers, schools, utilities and other entities have eagerly awaited the release of TCN Broadcasting's new web-based dialing product. TCN Broadcasting has been a leader in providing automated phone calls and messaging services for a decade, and is once again pushing the technology development envelope with its newest product release Platform 3.0 (P3).
The evolution of communication technology has rendered expensive hardware, subscription software and crowded call centers obsolete. Now all that is required to contact thousands of customers in minutes is a single computer with Internet access. Users log on to a unique, secure account on TCN's website, upload or create a custom call list, select a custom, professional message and initiate the automated calls.
This simple, effective process just got a lot better.
Users can now create custom dial plans using P3 Conditional Dial Strategies wherein successive call attempts are automatically initiated based upon user preference, including automatic escalation through various contact numbers. This means that by using P3, the user dramatically increases the likelihood that the 1st, 2nd, or 3rd call will reach the right person and maximizes right party connectivity with each call attempt, thereby delivering the highest return on investment in the industry.
Preliminary studies have shown that TCN's Conditional Dial Strategies alone increases live contact rates by 50-75% - without redirecting any additional user resources to the dial campaign.
TCN's P3 also offers high demand interactive options and features such as Smart Call Routing and Advanced Layered Surveys as standard features. Companies can ask customers to press number keys to connect to many different departments within the company or to respond to layered surveys. Customers can also be directed to make automated payments over the phone or on a website. Users can customize hold queue music and connect-back messages, and calls can be recorded and played back from the user account.
Other enhancements include P3 Advanced Reporting that serves as an in-house business consultant. Immediate analytical reporting (hourly and weekday) help you evaluate the best calling times, determine best practice messaging and decide how to best allocate your staff and resources to maximize results. P3's real-time Dashboard comprehensively tracks abandon rates, hold times and other important call campaign data. Call campaign pacing can be set to auto-pilot, which will speed up or slow down call campaigns based upon metrics like the response rate.
TCN's new product was developed with constant feedback and input from various industry professionals who use similar technologies every day. For the past several years, TCN has relied upon the input of these professionals to develop a web-based predictive dialer that utilizes agent login. The days of spending $100k or more for dialers that become obsolete within a year are over - and there's no worry about capacity, seat registrations, or licenses.
With P3 as an on-demand Interactive Voice Communication solution delivered as Software as a Service (SaaS), TCN also offers integration and automation into various Client Management Systems. Users can run a campaign as if it were an extension of their own interface. Select files, schedule, and update action codes of a call campaign without ever leaving the user system.
Need to develop a strategy for a client with a world-wide presence? No problem. TCN can make calls into Asia, Europe, South America and Australia.
With dozens of other improvements, TCN's P3 is peerless. From driving a high volume of inbound calls into call centers to performing sophisticated automated customer service, any application or strategy can be inexpensively and efficiently accommodated. Best of all, start-up costs and monthly minimums have also evolved - out of existence.
For more information on TCN Broadcasting and to request a demonstration or free testing, please call 1.888.235.3149 or visit http://www.tcnp3.com
###