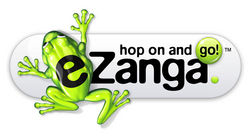 By partnering with Click Forensics we gain the credibility of a third-party to validate our efforts. We had been using our own internal system, Traffic Advisors, to improve traffic quality for several years. We'll now be sharing our data and findings with the Click Forensics team to make continuous improvements in traffic quality for both companies
Middletown, DE (PRWEB) July 23, 2008
eZanga.com, an online services company, recently upgraded their fraud elimination system, Traffic Advisors. The new system, Traffic Advisors 4.0, includes numerous advancements including the addition of conversion intelligence.
eZanga has been testing the software after its initial roll out, June 23, 2008, and has seen incredible results. In addition to the many improvements, they also partnered with Click Forensics, in order to have a third party validate its process. So far the results show that Traffic Advisors is matching Click Forensics data 98% of the time. In addition, eZanga is going an extra step further by looking into correcting the other 2%. "By partnering with Click Forensics we gain the credibility of a third-party to validate our efforts. We had been using our own internal system, Traffic Advisors, to improve traffic quality for several years. We'll now be sharing our data and findings with the Click Forensics team to make continuous improvements in traffic quality for both companies," Richard Kahn, eZanga CEO.
Traffic Advisors 4.0 conversion intelligence has taken fraud elimination to the next level. "We know that clean traffic is not necessarily converting traffic. For example, if you received a bunch of traffic from a children's site such as CartoonNetwork.com or Neopets.com, it would all be real traffic. It would pass all fraud filters as it is real people; however, the conversion factor would tend to be low to non-existent since the demographics of these sites tend to be a younger audience. With Traffic Advisors 4.0, eZanga wanted to identify buyers versus non-buyers. By doing this, we would truly be able to increase the ROI of our customers." Kahn says. The goal of the technology is to simply discard the non-converting traffic, isolate high quality traffic, and ultimately increase ROI.
Kahn continues, "In order to get more conversions from our publishers, we even instituted a smart pricing system in order to reward our publishers for sending in high converting traffic. In order to do this, we quality score every source of traffic every 15 minutes. This allows us to keep a close watch on every source of traffic that comes into our network." eZanga also recognizes that the more data you have, the more accurate your decisions are in quality scoring traffic sources. Whenever there is less than enough data to accurately score a traffic source, they fill in the gaps with Click Forensics data. This gives eZanga a total picture of traffic quality and allows our system to accurately score each source.
###