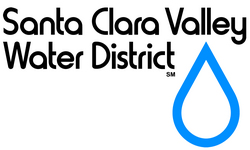 For the last two years, water demand in our county has surpassed the annual water supply and we have been utilizing our reserves to make up for the difference
Santa Clara, CA (Vocus) July 23, 2008
The Santa Clara Valley Water District (Valley Water) board of directors today asked the staff to work with water retailers and immediately develop a mandatory conservation program that can be implemented at a short notice if needed.
The direction followed a discussion on water supply operations and contingency strategy, which showed that the board's call from last year for a voluntary 10 percent reduction in water use had not achieved the results the board was seeking, with the county reaching only 3 to 4 percent voluntary reduction.
"For the last two years, water demand in our county has surpassed the annual water supply and we have been utilizing our reserves to make up for the difference," said Valley Water Board Chair, Rosemary Kamei.
"In Santa Clara County we have been fortunate that we have developed a diverse portfolio of water supply resources, including our groundwater reserves. These reserves have provided us with water supply options that have helped us avoid mandatory conservation despite two successive dry years. However, there is a limit to those reserves and unless we conserve more, we will need to resort to mandatory conservation if there is another dry year," she said.
Expressing similar thoughts, Director Wilson said that there was only a finite supply of water. "Because of the natural drought coupled with the regulatory drought caused by last year's court ruling reducing pumping from the Sacramento-San Joaquin Delta, we are drawing more from our groundwater, which is getting depleted."
"It is like having money in the bank. Our bank account is getting depleted and we need to conserve now. After all, we cannot spend more than we have."
"We need the people to know what a mandatory conservation program will look like and what they can do today to avoid mandatory conservation."
The board also felt that while working with water retailers on this mandatory conservation program, there was a need to ensure that those who had been conserving water did not get penalized. In fact, they suggested rewarding conservation by providing incentives to attain a certain level of water savings. In addition, they also urged all water retailers to consider a tiered price structure that would make higher water users pay more than those who use less water.
The board directed the staff to work with the water retailers and bring back a proposed mandatory conservation program for board consideration at the August 12 meeting.
The Santa Clara Valley Water District manages wholesale drinking water resources and provides stewardship for the county's watersheds, including 10 reservoirs, hundreds of miles of streams and groundwater basins. Valley Water also provides flood protection throughout Santa Clara County.
Contact:
Meenakshi Ganjoo
Office: (408) 265-2607, ext. 2295
Cell: (408)205-3064
###