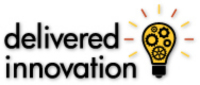 Delivered Innovation was founded based on our belief in the disruptive potential of technology such as the Coghead platform
Chicago, IL (Vocus) July 23, 2008
The next wave of disruptive Internet technology is arriving, and Delivered Innovation wants to help Chicago area entrepreneurs and business leaders understand how technologies such as web-based application delivery platforms and Software as a Service (SaaS) applications are enabling new revenue opportunities.
On Thursday, September 11, 2008, Delivered Innovation is presenting 'Leveraging Web 2.0 for New Revenue Opportunities,' a seminar designed to familiarize attendees with new concepts in monetizing unique business processes, methods, concepts, and intellectual property using a commercially available SaaS application delivery platform such as Coghead.
Topics include: Enabling access to "long-tail" markets for deep domain and functional expertise, eliminating process friction and accelerating time-to-market, and removing barriers to entry by lowering capital requirements and facilitating highly-scalable business models.
Michael Topalovich, President and Founder of Delivered Innovation, will provide context for the presentations by defining the business opportunities enabled by next-generation technologies and giving an overview of emerging service delivery models.
"Delivered Innovation was founded based on our belief in the disruptive potential of technology such as the Coghead platform," says Topalovich. "It has been exciting to see the evolution of next-generation IT service delivery models and platforms, and we look forward to demonstrating how we can work with partners to take ideas and domain expertise and turn them into Software as a Service applications that can meet the needs of underserved markets and generate revenue."
Kenji Miller, Director of Sales & Channel Support Services at Coghead, Inc., will provide an overview of the Coghead platform and demonstrate the game-changing potential of the platform as an enabler of new business opportunities.
Daliah Saper, Principal Attorney at Saper Law Offices, LLC, will provide an overview of the intellectual property and business process implications involved with adopting next-generation technologies and business models for optimizing revenue.
'Leveraging Web 2.0 for New Revenue Opportunities' will take place on Thursday, September 11, 2008, from 1:30-5:00 p.m. in TechNexus at the Illinois Technology Association, 200 South Wacker Drive, Suite 1500 in Chicago. Register online at http://deliveredinnovation-pr.eventbrite.com or http://www.deliveredinnovation.com.
About Delivered Innovation:
Delivered Innovation designs and develops on-demand business applications using the Coghead Software as a Service delivery platform. In addition to working with corporate clients that want to automate business processes or extend the functionality of existing systems, the company also specializes in helping entrepreneurs and businesses with unique ideas, processes, or methods monetize intellectual property by creating and selling SaaS applications on Coghead.
For more information, visit http://www.deliveredinnovation.com.
###