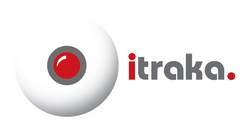 The itrakaTM system gives Businessmagnet's clients a detailed overview of the traffic related to their listing.
(PRWEB) July 25, 2008
Well, with the unique and exclusive itrakaTM, available through Businessmagnet (http://www.businessmagnet.co.uk), businesses can now know the answer to that question with great certainty. All details regarding customers' adverts can be seen in an instant, giving a clear picture of when and with what frequency adverts' area being viewed by potential customers.
Businessmagnet is now one of the UK's leading on-line business to business directories. Founded in 2003, it has steadily grown in size and is aiming to become the number one on-line B2B directory in the country by the end of 2009.
Born from a concept of providing cost-effective web-based B2B advertising, Businessmagnet has grown into so much more. The company started as a two man team, Sales Director Daniel French and Technical Director Lee Cheesman, and has expanded to include a further nine staff members. Heavily customer focused, Businessmagnet has successfully maintained an 85% retention of existing advertising in its directory. By providing the right people and the right technology, Businessmagnet has exceed its customers expectations time and time again. With itrakaTM it has been able to further expand its ability to deliver the information advertisers need.
"The itrakaTM system gives Businessmagnet's clients a detailed overview of the traffic related to their listing." This allows monitoring of each and every enquiry generated by their advert including clicks to their website, page views and telephone requests. With this tool at their finger-tips advertisers can now know exactly where their website and telephone enquiries have originated from.
Ease of use is yet another factor that has helped Businessmagnet to expand the size of its directory year on year. With an easily navigable website, which incorporates a Google-style search function, the company is able to provide its current 800,000 plus monthly users with instantaneous access to thousands of companies that cover more than 35,000 product and service types. With 80% of the on-line directory's subscribers being decision makers within their company, it is clear that relationships and connections are formed at the appropriate level within both the advertiser's company and that of its potential customer.
Businessmagnet has seen steady growth since it began trading back in 2003 and will soon be moving to new offices to make room for more team members. For existing and potential advertisers in the directory this means more staff to maintain the website and deal with enquiries. As Businessmagnet grows in size so will its place within the rankings of the country's most popular search engines. This growth then increases the exposure for all of its clients listed on the directory and in turn adds even greater value for money to an already htp://award winning service.
No matter what business; whether a computer maintenance service provider, manufacturer of air conditioning systems or sell foam earplugs, Businessmagnet can help make the connections to business needs.
###