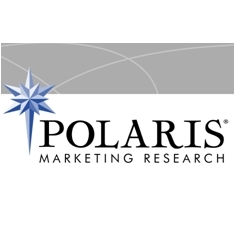 Atlanta, GA (PRWEB) July 27, 2008
Polaris Marketing Research announced today that Amy Caira has been promoted to project manager and that Shana Latham has been promoted to data manager in the firm's service marketing research analytics department.
As project manager, Caira will oversee a team of data specialists for several important customer satisfaction ad hoc and tracking research studies. She will develop marketing research plans, survey questionnaires and project schedules, as well as analyses, reports and presentations that provide implications and recommendations.
Caira was a data analyst for Polaris Marketing Research for two years. Prior to joining Polaris, Caira was a bookkeeper for Distinguished Management of West Palm Beach, Florida, following her graduation from the University of Florida with a bachelor's degree in psychology. She studied abroad one semester in Florence, Italy, and worked as a research assistant to two psychology professors while at the University of Florida.
As data manager, Latham will handle a myriad of data manipulation tasks involved in marketing survey research as well as have oversight of other's work in this area. She will be responsible for ensuring the smooth operation and high quality work of the analytics department overall. Additionally, she will also be responsible for training new staff members and managing all interns who work for Polaris.
Latham joined Polaris four years ago as a data analyst after graduating from Georgia State University with a bachelor's degree in business administration. While a student, she worked as a clerk for the Centers for Disease Control and as a webmaster and sales clerk for the House of Anime in Norcross.
About Polaris Marketing Research, Inc., Marketing Research Specialists
Founded by Jan Carlson in 1989, Polaris Marketing Research offers marketing survey research including consumer and business customer satisfaction and loyalty measurement programs. The full-service firm provides state-of-the-art online interactive marketing research reporting, interviewing and data collection, quantitative and qualitative research expertise and personalized project management.
Atlanta-based Polaris Marketing Research is affiliated with the Council of American Survey Research Organizations, the American Marketing Association and the American Society for Quality. For more information call Dianne Hill at 404-816-0353 or visit the marketing research firm online at PolarisMR.com.
###