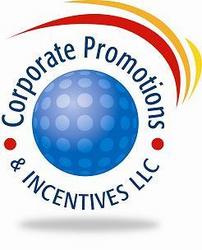 The industry has been buzzing over consumer rights, where cards have been purchased and then never used
Saint Louis, MO (PRWEB) July 29, 2008
Corporations dole out big bucks each year on incentive programs and benefits for top-performing employees and loyal clients. But, while customer and employee incentive program gifts such as gift cards remain popular perks, the giver is often left holding the bag on prepaid cards that are never redeemed.
Corporate Promotions & Incentives LLC (CPI) is poised to revolutionize the incentives industry. According to Corporate Promotions & Incentives president Kelley Boster, her firm's approach is to offer businesses the gifting power without unnecessary upfront expenditure on unredeemed corporate incentive gifts.
"The industry has been buzzing over consumer rights, where cards have been purchased and then never used," CPI president Kelley Boster said. "In addition to gift cards that are not redeemed, some actually expire, and others devalue over time. What we've done is to create customized gift cards against our 2,700-plus-item online rewards store so that our clients only pay at program launch for the creation of the cards, not their face value. Only when cards are awarded and redeemed by the participating patron or employee for corporate customer gifts - and only if they are redeemed - is the client invoiced for the merchandise from us."
"Corporate Promotions & Incentives is an advocate for the small- to medium-sized business owner or sales manager who is challenged every day to generate results and stay competitive in this very challenging economic time," explains Boster. "Customized, highly motivating incentive programs and benefits that fully engage and inspire program participants are our primary focus and the cornerstone of our business. Eliminating waste and keeping with our 'pay for performance' philosophy, we also incorporate unheard of value with a built-in return on investment to every program."
Recipients redeem their reward points for designer handbags, electronics, apparel, furniture, travel, services and other incentive gifts at CPI's online rewards store, Corporate-Pros.com. Another advantage of the system, according to Boster, is that when rewards are selected, businesses can gain insight into recipients' personal interests and tastes for future reference.
Businesses use CPI's services to ensure customer loyalty with corporate incentive gifts chosen by the recipient to reward stellar employee performance through a customized employee incentive program.
For more information about Corporate Promotions & Incentives gift cards, incentive programs and benefits, call a CPI program specialist at (888) 348-1337 or visit Corporate-Pros.com.
About Corporate Promotions & Incentives LLC:
Corporate Promotions & Incentives LLC (CPI) is a company that specializes in highly effective incentive programs and customized solutions designed to improve an organization's business results with an emphasis on "pay for performance" and partnering. As an advocate for small- and medium-sized business owners, CPI offers an alternative approach to incentive services to eliminate overhead expenses and administrative fees that can keep these programs out of reach to businesses that need them most. CPI stimulates corporate performance through promotional marketing gifts, incentive programs and benefits for employees and valued customers, and other corporate gifts systems. CPI's online rewards store, Corporate-Pros.com, features more than 2,700 items covering hundreds of interest areas.
###