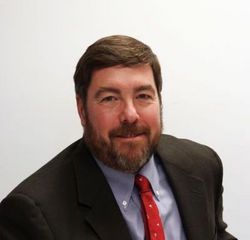 More and more employers are looking for increased certainty in hiring, which is something that well validated personality tests offer
Old Saybrook, CT (PRWEB) July 25, 2008
No one can predict the future performance of a new hire, but many employers have found that pre-employment personality tests take guesswork out of their hiring. "More and more employers are looking for increased certainty in hiring, which is something that well validated personality tests offer," says Paul M. Connolly, Ph.D., an industrial psychologist who has worked with employee personality tests for 20 years.
Connolly will offer the Hogan Certification Workshop on September, 12 and November 6, 2008, for human resource consultants, coaches, and practitioners on the leading job personality test, the Hogan Personality Inventory (HPI). The HPI is a business-oriented assessment of an employee's job fit and is designed to predict job success. Connolly's firm, Performance Programs, Inc., is an authorized distributor and certification training provider for these assessments. The one-day seminar will take place from 8:30 a.m. to 4:30 p.m. at Water's Edge Resort in Westbrook, CT. The location is easily accessible by train or by car from Rt. 95.
Workshops include pre-certification modules and self-assessment for each participant. Registration must be completed two weeks in advance to be ready for the session. The registration deadline for the September 12 session is August 30.
Certification is $1200, discounted from the full retail value of $1940. Certification includes: a personal assessment ($450 value); a copy of The Hogan Guide ($75 value); all certification materials ($165 value); two free assessment IDs for post-workshop use ($800 value); free setup on the Hogan Assessment Link Online to administer Hogan Personality Inventory (HPI), Hogan Development Survey (HDS) , Motives, Values and Preferences Inventory (MVPI) and receive e-mail reports ($450 value); one hour of post-conference telephone consultation. In addition, participants receive the DYAD Training Tool for rapid report interpretation.
Dr. Connolly has offered Hogan workshops for eight years and uses the tests with clients worldwide. Workshop training objectives include a thorough understanding of the development and research behind the tests. Participants learn to identify and report key strengths and weaknesses from Potential, Challenge, and Values reports in the widely used Leadership Forecast Series. They also learn to identify the five assessment perspectives that the HPI, HDS, and the MVPI utilize in personality measurement. Feedback training is provided both through the workshop and in post-workshop telephone consultation. Certification is a prerequisite to the purchase and use of Hogan Personality Inventory and Hogan Development Survey, as well as other Hogan tests. The workshop is pre-approved for credit by the Human Resources Certification Institute and the American Psychological Association.
For more information, call Performance Programs at 1-800-565-4223
Media Contact: Dianne Berner or Sonya Hamilton, 1-800-565-4223
BACKGROUND: Hogan Personality Inventory is published by Hogan Assessment Systems of Tulsa, OK. All Hogan products are grounded in 30+ years of research and scientifically-based predictive power. All tests are shown to have no adverse impact in hiring situations. These tests are in use by organizations of all types and sizes worldwide. The Hogan Personality Inventory has a successful 30-year track record in predicting employee performance and helping companies improve bottom-line business results such as reducing turnover, absenteeism, shrinkage, and poor customer service. The HPI was the first Five-Factor personality inventory developed specifically for the business community and, through an ongoing program of research and development, the HPI continues to maintain its industry-leading position.
This press release was distributed through eMediawire by Human Resources Marketer (HR Marketer: http://www.HRmarketer.com) on behalf of the company
listed above.
###