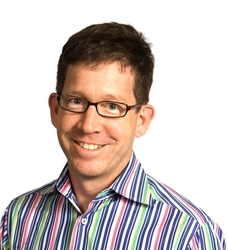 People are eager to stay independent and healthy longer. Vitality's GlowCaps can help.
Cambridge, MA (PRWEB) July 28, 2008
Vitality, Inc. (http://www.rxvitality.com)] today announced that serial entrepreneur and visionary David Rose has joined the Company as Chief Executive. Vitality has developed patent-pending technology that uses the Internet to improve how well patients comply with their medication prescriptions. The product, GlowCaps, is an Internet-connected pill cap that attaches to a standard pill bottle.
Rose was previously CEO of Ambient Devices, where he successfully led product development and market penetration for products that help companies and consumers conserve more energy. Rose plans to bring his wealth of expertise in behavior modification and consumer products development to Vitality to bring the Company to the next phase of growth. Rose is also an investor, co-founder, and long-time board member of Vitality.
"David's experience creating simple products that measurably affect people's behavior make him the ideal executive to lead us to market with consumer products that lift medication compliance and enable people to live active lifestyles," said Joshua Wachman, President and co-founder of Vitality.
At Vitality, Rose furthers his vision for things-that-think, where even an everyday pill bottle is connected to the Internet: "51% of Americans now take one or more medications daily for chronic health conditions. We are creating the must-have product for anyone who takes a pill everyday to manage their hypertension, high cholesterol, or diabetes," said Rose. "People are eager to stay independent and healthy longer. Vitality's GlowCaps can help."
About Vitality
Vitality addresses the billion-dollar medication adherence problem for pharmaceutical brands, retail pharmacies, and healthcare providers with a simple device -- an Internet-connected pill cap. The patent pending GlowCaps fit standard medicine vials from most retail pharmacies and alert users with light and sound when it is time to take a pill. The company's suite of support services helps people form and maintain good pill-taking behavior using a combination of incentives, accountability, social support, timely interventions, education and rewards. Vitality improves medication adherence, health, and peace of mind.
For more information, please visit RxVitality.
# # #