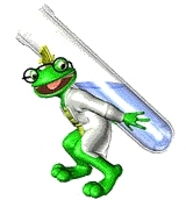 Recruiters were hit pretty hard in the first quarter
Seattle, WA (PRWEB) July 25, 2008
Though the number of jobs created in the medical field slowed in June overall, pharmaceutical companies reported a different kind of slowdown that will be music to the ears of sales representatives: fewer layoffs.
The largest share of downsizing reports for June came from hospital systems and medical centers. While most of them seemed to be cutting only a few jobs, often due to projected revenue outstripping actual revenue, Missouri and North Dakota medical facilities were both forced to release about 100 employees. Only a few pharmaceutical companies announced layoffs in June, most notably GlaxoSmithKline. GlaxoSmithKline's difficulties, as they have for many months, stem from the availability of generic drugs and the unwillingness to face U.S. regulators for new medications. However, other pharmaceutical groups such as Jazz Pharmaceuticals continue testing new drugs and have turned to stock sales to try and allay job cuts.
The fact that fewer pharmaceutical companies have laid off fewer employees in June than in months previous has not gone unnoticed by third-party job placement agencies. "Recruiters were hit pretty hard in the first quarter," said Michele Hopps, director of marketing for Medzilla.com, a leading career site for biotechnology, pharmaceuticals, health care, and science. "Some are finally making placements after not having made one since January." Hopps also noted that 15,000 new jobs were created in June, 13,000 of them in ambulatory health care, and that overall, 348,000 new jobs have been added in health care over the past year.
Two-thirds of the top 15 states for health care employment saw employers increase their searches for new applicants in June. Only New Jersey -- 7.8 percent -- and California -- 2.2 percent -- showed significant downswings in resume searches. Sales representative searches were up by 2.2 percent overall, but nursing was the opening most employers wanted to fill -- 2.4 percent of resume searches on MedZilla.com were for nurses. Research also showed a small percentage of growth. Meanwhile, management position searches fell by 2.4 percent in June, reflecting the trend in outplacement reports that stresses streamlining of supervisory tasks.
Employers who were not actively searching for new applicants nevertheless continued posting job openings, most notably in primary care and office positions, with 3.8 percent availability growth in that area. Sales postings went up by 2.2 percent, and marketing or business development by 4 percent, possibly indicating that some companies foresee receiving regulatory approval from the FDA and, therefore, the need to market and sell new drugs. "Companies could be hedging their bets there," Hopps said, "hoping to have personnel in place when it's time to make their move."
As in the previous months, potential applicants continued showing caution at the prospect of changing jobs. Despite the vast growth in ambulatory health care jobs, and even though there were fewer jobs created in June than in May, job seeker numbers changed relatively little through June. Even the number of individuals searching for sales positions was off from previous months; in June, sales searches only grew by 1.1 percent, instead of the two-plus percentage seen through most of the last year. In mid-July, the Associated Press reported that PhRMA, Pharmaceutical Research and Manufacturers of America, revised their conduct code for sales representatives when dealing with health care professionals, creating stricter rules for what kinds of free items representatives can give out, and those new rules may be scaring off salespeople from making changes. The new rules go into place on January 1, 2009.
Overall, however, employment news in healthcare remains positive, if slightly muted, for the month of June. The drug cycle of research-test-regulate-market seems to be getting closer to the third point, and the slowdowns in pharmaceutical layoffs give some credence to that opinion. Also, it remains a good time to test the job market for primary and ambulatory health care, with nurses apparently in a prime position to change jobs if they so desire.
About MedZilla.com:
Established in mid-1994, MedZilla is the original web site to serve career and hiring needs for professionals and employers in biotechnology, pharmaceuticals, medicine, science and healthcare. The MedZilla jobs database contains about 7,500 open positions. The resume database currently contains over 285,000 resumes with 16,800 less than three months old. These resources have been characterized as the largest, most comprehensive databases of their kind on the web in the industries served.
Medzilla® is a Registered Trademark owned by Medzilla Inc. Copyright ©2008, MedZilla, Inc. Permission is granted to reproduce and distribute this text in its entirety, and if electronically, with a link to the URL http://www.medzilla.com. For permission to quote from or reproduce any portion of this message, please contact Michele Hopps, Director of Marketing and Development, MedZilla, Inc. Email: mgroutage(at)medzilla.com.
###