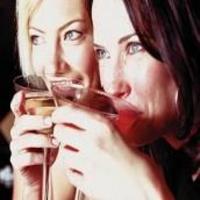 San Francisco, CA (Vocus) July 25, 2008
"Go for the Gold." That's the theme of two singles parties sponsored by Professionals Guild, "the Ultimate Singles Party." Appropriately, both venues contain a reference to "Gold" in their name: Gold's Gym in Sacramento and Golden Gate Fields in Berkeley.
Venue and Singles Party Details:
Sacramento Singles Party at Gold's Gym
1900 Del Paso Rd
Sacramento, CA 95834
SAT 08/09/08 8 p.m. to midnight
$25 or $15 for members or newbies with gift certificate.
Free Parking
Free Beer, Wine, and Party Snacks.
DJ Dancing
Variety of Health Drinks Available for Purchase
Mixer Game with Nice Prizes, like 6 months membership in Gold's Gym.
Bay Area Singles Party at Golden Gate Fields
1100 East Shore Highway, Berkeley, CA
FRI 08/15/08 8 p.m. to midnight
$25 or $15 for members or newbies with gift certificate.
Take Gilman exit from I-80 and follow signs to race track. This singles party features:

Free Parking
Huge, hardwood dance floor
Optional wine/dinner before the party
Expansive Views of the Bay Area
Free Energy Drink Samples and Party Snacks.
Mixer game with prizes
Invitations with $10 gift certificates for newcomers are available at the Professionals Guild Singles Party website or by calling 916-786-5858 or 925-888-4392. A chance to win a free singles party pass is also offered to those who
register online.
Professionals Guild, established in 1985, is a unique social organization supporting single professionals in Northern California: especially Sacramento and the San Francisco Bay Area. Professionals Guild offers a variety of activities and services for singles including:
singles travel, speed dating, white river rafting, online dating, dance parties and mixers, matching making services, dance lessons, dating coaching, singles expos, and a huge Sacramento New Year's Eve Eve party as well as a Bay Area New Year's Eve Blast
These Sacramento and Bay Area New Year's Eve parties have been sold out for 10 straight years and more than 1,000 singles attend each one. To learn more, see new-years-eve-party.com or call call Phil Seyer at 925-888-4392 or 916-786-5858. It is not necessary to be a professional to attend Professionals Guild events, just a desire to mingle and network with upscale single professionals.
In addition to local events for singles, Professionals Guild also makes available salsa instructional videos. These lessons are especially helpful to the newly single, who may be shy about not knowing how to dance and who want to practice dancing in the privacy of their own home before venturing out onto the dance floor. Learn more: salsa dance lesson videos
In addition, Professionals Guild offers match making and dating coaching services in association with radio personality Jeannine Kaiser, America's Dating Coach. Jeannine is offering a "Soul Quest" weekend to help singles who want to be more successful at dating. Cost is $49.00 for the entire weekend. Visit Register for Soul Quest Weekend or call 925-355-8081.
For more info. see Jeannine's Match Making and Dating Services.
# # #