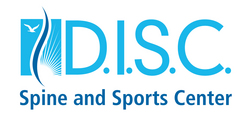 An athlete needs to drink 16 ounces of fluid for each pound lost within six hours
Marina del Rey, Calif. (Vocus) July 25, 2008
America's premier athletes are heading to Beijing following years of intense training, conditioning and sacrifice in the hopes of capturing an Olympic medal and securing their place in history. All the tireless preparation could simply vanish into thin air should they overlook a few simple steps that will keep their bodies properly hydrated and in peak performance condition.
Think this can't happen? Think again and think back to Sydney 2000 when track star Suzy Hamilton literally collapsed on the last turn of the last lap of the 1500m race. Following the race we learned that she had little urine output and that it was dark, a sure sign of dehydration, as a result of her transpacific flight, anti-inflammatory and diminished fluid intake.
Whether someone is an elite professional or amateur athlete or a weekend warrior, dehydration is a common problem in many sports. It is often overlooked and underestimated.
The five keys for proper sports hydration are:
1) Weigh yourself before and immediately after training or competing
2) Drink to tolerance/comfort during training or competition
3) Drink 16 ounces per pound of bodyweight lost during training or competition, within six hours. If you are competing the next day, drink 24 ounces per pound of bodyweight lost.
4) Drink more diluted liquids before and during completion or training and more concentrated fluids after training
5) Rule of thumb -- When flying have 8 ounces of fluid per hour of flight
"The problem with dehydration is it reduces sports performance," said Dr. Joe Horrigan, director of the Soft Tissue Center at D.I.S.C. Spine and Sports and one of the country's most respected strength and conditioning coaches. "Decreased power production, overheating, increased workload on the heart have been associated with dehydration. Studies in recent years have also documented decreased mental focus in dehydrated athletes. This would obviously manifest in the most critical last moments of a game or event."
Pro beach volleyball star Elaine Youngs, a three-time Olympian and 2004 bronze medalist, who will be going for the gold in Beijing, takes hydration seriously with the demands of her sport.
"Make no mistake about it, my partner Nicole Branagh and I are heading to Beijing to win," Youngs said. "We've done everything we can on and off the court to be as prepared as possible and that includes understanding and addressing proper hydration. Being on the beach, playing match after match, in the sun, running and jumping on such an unstable surface is a recipe for sweat -- and plenty of it.
"We've got to stay on top of keeping our fluids up during matches and replacing them immediately after or we know our performance will suffer. We've come too far and worked too hard to give up any edge from something as simple as staying properly hydrated."
There are very simple methods to monitor dehydration. The first is to weigh oneself before and after every practice. The athlete should also weigh him/herself before and after competition. Weight loss in a matter of hours is due to fluid loss, which can lead to dehydration. The weight lost represents the weight that must be restored quickly.
If the weight loss occurs during practice, or a singular competition without additional competition the next day, then there is a simple calculation.
"An athlete needs to drink 16 ounces of fluid for each pound lost within six hours," said Dr. G. Douglas Andersen, a certified clinical nutritionist at D.I.S.C. "For example, if the athlete finds he/she loses six pounds after a training session, then the athlete needs to drink 6 x 16 ounces (96 ounces) within six hours. This will assure the rehydration process is well underway. If there is additional competition the next day, then the athlete needs to drink 24 ounces of fluid for each pound lost. Again, if the athlete lost six pounds, then he/she should drink 6 x 24 ounces (144 ounces) within six hours."
Athletes who are having a very difficult time with dehydration may require pre-hydration, meaning they may need to begin drinking fluids hours before the event. For example, he/she may need to drink 16 ounces of fluid per hour for three hours before the start of the event and drink within comfort during the event. The athlete will urinate 50% of the ingested fluid but is still better hydrated by this process.
"The type of fluid used for hydration is important," Dr. Andersen added. "If the fluid is too concentrated with sugar (fructose, etc.), it will take longer to leave the stomach (gastric emptying), which will delay rehydration. If pure water is used, the blood levels of sodium can become too diluted (hyponatremia) can occur and this creates its own set of problems."
The most effective method is to use a diluted replacement-type drink before and during practice and competition to allow the fluid to leave the stomach faster. There is another factor: research on taste of fluid replacement drinks revealed that the athletes drank more fluid if they like the taste. So, it is recommended that athletes try various brands and flavors to find a taste that they will consume.
Once the practice or competition is over, the drink can be more concentrated. The purpose of drinking more sugar concentrated fluids is to replace the glucose that was used during exercise. Glucose is commonly known as blood sugar. Exercising muscle consumes the blood sugar. Once the blood sugar levels drop, the sugar that is stored in the liver and in muscle (glycogen) is released and consumed by exercising muscle.
After severe exercise, the body needs to replace the stored glucose (glycogen) in the muscles and liver. For two hours after severe exercise, the ingested sugar is moved back into glycogen without insulin. By having more concentrated sugar concentrations in the drink, the glycogen restoration is helped.
Athletes should pay close attention to the exact amount of weight lost and how one will rehydrate. The athlete will find that he/she will reduce the fluid weight loss and thereby improve sports performance.
About Dr. Joseph Horrigan, DC, DACBSP: Dr. Joseph Horrigan is a Board-Certified chiropractic sports practitioner and strength and conditioning authority who specializes in chiropractic sports medicine with an emphasis on the diagnosis and management of soft tissue injuries. He has more than 17 years of experience working with some of the top athletes in the nation has served as a medical consultant for the films, "The Matrix", ''Charlie's Angels II Full Throttle'', "Spiderman II", and served as athletic performance consultant on "Seabiscuit", "Skeleton Key" and ''Things We Lost in the Fire.'' He is a member of the Board of Directors for the American Chiropractic Board of Sports Physicians.
About Dr. G. Douglas Andersen, DC, CCN: Dr. Andersen has an illustrious history of success in nutrition and brings a scientific, evidence-based approach to practice. He is trained in chiropractic sports medicine and is also a Certified Clinical Nutritionist. Dr. Andersen has provided nutritional services for football players preparing for the NFL Combine, Olympic athletes in track and field and volleyball and professional athletes in football, hockey and baseball.
About D.I.S.C.: D.I.S.C. was founded by Dr. Robert S. Bray, Jr. one of the country's preeminent neurological spinal surgeons specializing in minimally invasive procedures. In his 27-year career, he has performed more than 9,000 micro procedures. The Official Medical Center of the Los Angeles Kings, D.I.S.C. is redefining patient care by providing a multidisciplinary center that has the expertise of a variety of specialists from the fields of spinal neurosurgery, orthopedic surgery, pain management, physical medicine, rehabilitation along with chiropractic care, acupuncture, oriental medicine and nutritional services all working together to find the best solution for each individual. D.I.S.C. also has three state-of-the-art outpatient operating rooms that are proudly infection free. For more information please contact D.I.S.C. at (310) 574-0400 or visit their website at: http://www.discmdgroup.com.
# # #