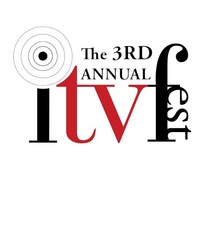 We are thrilled at the news of Partners. It is a true testament to the quality of work independent producers are doing in the television world
Los Angeles, CA (PRWEB) July 28, 2008
After rave reviews from insiders, judges and critics at the 2007 Independent Television Festival, festival award recipients are still meeting with network executives to pen deals.
Just before the third annual Independent Television Festival (ITVFest) launches on August 1, ITVFest organizers received word that last year's Comedy Award Winner, Partners, is being developed by Starz!. This week development heads purchased the rights to the project written by fledgling writers/performers Seth Menachem and Avi Rothman. The network will now develop a new pilot based on the original.
In addition to the amazing success Partners has achieved with Starz!, other award recipients and finalists at the Independent Television Festival have made strides toward success in the network world:

King Kaiser, Audience Award Winner and Best Alternative Program teamed up with the Emmy Award winning producer, Tony Krantz, as well as finding representation by The Endeavor Agency
Hola Vision started working with New Line
ITVFest pilots in several other categories were requested by development executives at CBS, ABC, Sci Fi, HBO, USA, The CW and others.
The long-overdue festival provides a platform for aspiring television producers, directors and talent to debut their work and skills to television insiders and network executives. "We are thrilled at the news of Partners. It is a true testament to the quality of work independent producers are doing in the television world," said AJ Tesler after learning about Partner's success.
About ITVFest
ITVFest is a non-profit organization with the mission of encouraging change in conventional television and the growth of artistic expression in television and new media. Simultaneously, ITVFest provides local, national and international artistic communities with a public forum for independently produced television pilots. ITVFest receives pilot submissions from around the world in comedy, drama, alternative (reality, game show, talk show, etc) documentary, web series and out-of-competition categories. By screening the official selections to a live audience, which includes ITVFest's executive, advisory board and extensive network contacts, ITVFest provides a bridge to the inner workings of the television industry.
Tickets and passes for the pilots, in addition to panels on topics such as pitching, comedy writing, dramatic writing, casting, representation, short form distribution, and others are now available online at http://www.itvfest.org.
The festival will take place August 1-7 at Laemmle's Sunset.
###