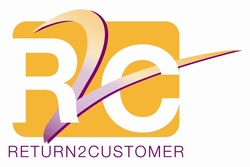 Martha Rogers, along with Don Peppers, pioneered the concept of 1to1 customer relationships
Atlanta, GA. (PRWEB) July 29, 2008
Back by popular demand, the Customer Relationship Management Association of Atlanta (CRMA), in conjunction with the Business Marketing Association of Atlanta and the Direct Marketing Association of Atlanta will host the Return2Customer Conference in Atlanta, GA, August 26-27, 2008, at Villa Christina in Perimeter Summit.
For details and to register: http://www.return2customer.com/
This year's Conference features over two dozen sessions and a wide range of expert speakers, led by Martha Rogers, acclaimed author and globally-recognized thought leader in customer-focused business strategy.
Featured Speakers include: Paul Greenberg, author of CRM at the Speed of Light; Carol Kruse, VP of Global Interactive Marketing, Coca-Cola; Angie Moore, Managing Director of CRM, American Cancer Society; Bill Price, author of The Best Service is No Service; Pete Winemiller, Vice President of Guest Relations for the NBA Seattle Supersonics/WNBA Seattle Storm, Lincoln Barrett, VP, CRM & Multi-Brand Marketing, InterContinental Hotels Group; Ashish Bisaria, VP of Operations at Cbeyon; Adam Naide, Senior Director of Member Services at CNN and others.
Attendees will hear thought-provoking keynotes and participate in interactive breakout sessions. They also will enjoy ample networking opportunities and hear leading solution providers go head-to-head in showcasing their product functionality and customer success stories. Demonstrations and customer interviews will highlight an exceptional exhibit hall.
Best of all, sponsor response has been so strong this year that Conference organizers are able to offer the full two-day conference for only $112.50 and a single day for $75 until August 15.
"Martha Rogers, along with Don Peppers, pioneered the concept of 1to1 customer relationships," noted Art Hall, President of the CRM Association/Atlanta Chapter. "Having Martha keynote this year is tremendous for the association as well as the Atlanta community. I'll be first in line to get a signed copy of her new book, Rules to Break & Laws to Follow: How Your Customers Will Help Beat the Crisis of Short-termism.
National sponsors include: Oracle & Campaigner.
Silver sponsors include: three squared, Infor, Cicero, Market2Lead, Aspect Software, Marketo, Silverpop/Vtrenz, FirstWave, SugarCRM, BKV, Neighborhood America Pardot, and Eloqua.
More information can be found at http://www.return2customer.com
About Return2Customer 2008:
Hosted by the CRMA Atlanta, BMA Atlanta & DMA Atlanta, Return2Customer 2008 is an industry leading, star-packed conference that offers exceptional content, winning ideas and outstanding networking opportunities at an affordable price. Join 200 of your peers for exceptional content, practical case studies, winning ideas and outstanding networking. http://www.return2customer.com
CRMA Contact:
Art Hall
President, CRM Association, Atlanta Chapter
404.759.9158
Media Contact:
Elizabeth Fairleigh
thE Connection, Inc.
404.874.4562
###