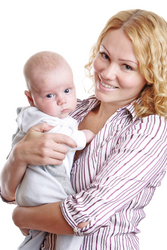 While our site has always offered practical breastfeeding information, we wanted to introduce the Real Moms section to provide breastfeeding moms with the motivation that they may need to continue breastfeeding successfully
Lafayette, LA (PRWEB) July 29, 2008
Breast Pumps Direct, a Louisiana based Internet retailer, will continue to increase breastfeeding support and awareness during World Breastfeeding Week 2008 by conducting a breastfeeding story submission contest. Beginning Monday, July 28, 2008, parents will be asked to share their most memorable breastfeeding stories and have them published in the Breastfeeding Stories from Real Moms section of the Breast Pumps Direct website.
This year's WBW theme, Mother Support: Going for the Gold, is aimed at gaining more support for mothers who achieve the gold standard of infant feeding -- exclusively breastfeeding for the first six months and continuing to breastfeed for two years or longer. In an effort to promote this theme, Breast Pumps Direct has launched the Breastfeeding Stories from Real Moms section on their website this month as a way to provide allow veteran breastfeeding moms to give new breastfeeding moms encouragement and inspiration. "While our site has always offered practical breastfeeding information, we wanted to introduce the Real Moms section to provide breastfeeding moms with the motivation that they may need to continue breastfeeding successfully," stated Elizabeth Catalanotto, a Breast Pumps Direct breastfeeding counselor.
As a thank you for contributing a story during World Breastfeeding Week each participants name will be placed in a drawing for a chance to win a gift basket loaded with free products for mom and baby. With the help of generous donations from the Handi-Craft Company manufacturer's of the Dr. Brown's Natural Flow Products, Mother's Milkmate, Bailey Medical Engineering, Green to Grow, Easy Expression Products and Belli Cosmetics, Breast Pumps Direct was able to put together a gift basket full of nursing pads, stretch mark remedies, breastmilk storage containers as well as many other useful products for both mom and baby.
World Breastfeeding Week (WBW) is celebrated in more than 120 countries each year during the first week of August to raise awareness and support for breastfeeding. The World Alliance for Breastfeeding Action (WABA) developed WBW in an effort to protect, promote and support breastfeeding on a global level. Around the world breastfeeding activists commemorate this celebratory week by engaging in letter writing campaigns, holding fundraisers and staging nurse-ins.
As a leading retailer of America's most preferred breast pumps, Breast Pumps Direct strives to increase awareness and support for breastfeeding year round by coming forward as a breastfeeding resource that provides moms with more than the average online store. Breast Pumps Direct is committed to providing mothers with the best breastfeeding products available because breastmilk is nature's perfect food for growing babies. For more information on the benefits of breastfeeding or the World Breastfeeding Week Story Submission Contest visit Breast Pumps Direct
###