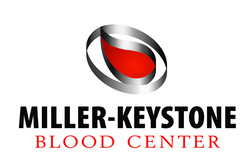 CleanBurn Multi-fueled Heating System with a Heatway Radiant Floor System
Phillipsburg, NJ (PRWEB) July 31, 2008
Phillipsburg Easton Honda is hosting a blood drive at its Phillipsburg location on Saturday, August 9th from 11:00AM to 1:45PM.
"Demand for blood donations remains high, and the Miller-Keystone Blood Center provides this life-saving commodity to over seventeen medical centers in the Lehigh Valley and Western New Jersey. We are excited to serve as a location for this all-important event. We encourage our friends and neighbors to donate blood at our upcoming blood drive, or at any other blood drive for that matter. Very little effort is required to save a life. This is a great opportunity for families to donate together" says Wayne Vince, owner of Phillipsburg Easton Honda.
GROWING DEMAND FOR BLOOD
Approximately 350 units of blood are needed daily in the hospitals served by the MKBC. Those who need blood include accident victims, surgical patients, cancer patients, burn victims, hemophiliacs, the elderly, and more.
THE SUPPLY
Qualifying to give blood is easier than most people think. Besides some FDA guidelines, donors need to be 17 years old and weigh at least 110 lbs. About half of the US population is eligible to donate blood. Unfortunately, less than five (5) percent actually do. So, if even ten (10) percent donated, the blood supply would double. To learn more about giving blood, visit GIVEaPINT.org.
"We chose to host this blood drive because of Miller-Keystone's mission. Beyond its goal to provide a safe and adequate blood supply to the community, the MKBC aims to be an active member of the community by providing related education and becoming involved in activities beyond simply collecting donations. We are looking forward to a long-term partnership with the MKBC. And, with the opening of our newer and bigger showroom, we will be better-suited to host more community-oriented events such as this one," says Dave Jones (General Manager).
HOW TO SIGN UP
Phillipsburg Easton Honda is hoping to recruit at least 25 people for this first blood drive. The event will be held on Saturday, August 9th, 2008 between 11:00AM and 2:00PM. Donors need their ID (or donor card) and should expect to spend between 40 and 50 minutes for the entire process (pre-registration, screening, donation, and post-donation refreshments). There are open slots every five to ten minutes, starting at 11:00AM. To reserve your spot, call Phillipsburg Easton Honda at 908.859.5800 or e-mail PattyNovak@PhillipsburgHonda.com.
DO YOU KNOW YOUR BLOOD TYPE?
Blood Type Frequency
O+ 1 person in 3
O- 1 Person in 15*
A+ 1 person in 3
A- 1 person in 16
B+ 1 person in 12
B- 1 person in 67
AB+ 1 person in 29**
AB- 1 person in 167**
*Those in the O-blood group are called universal blood donors. Their red cells may be transferred to anyone, regardless of blood type.
**The plasma of those in the AB-blood group may be transfused to anyone, regardless of blood type.
ABOUT THE NEW PHILLIPSBURG EASTON HONDA
Since 1979 Phillipsburg Easton Honda has served Western New Jersey and the Lehigh Valley. The new Sales and Service facility is scheduled to open within the next few weeks. The new dealership is "Going Green", with a bigger emphasis on energy efficiency. The facility will utilize a new "CleanBurn Multi-fueled Heating System with a Heatway Radiant Floor System" that operates with used motor oil to heat the building.
Some of the new showroom features include an Information Center, a redesigned Customer Lounge, and a new Accessory Parts Display. "We decided to focus on something most dealers nowadays tend to overlook: the comfort of our customers. We have historically scored higher on customer satisfaction and we plan to stay ahead. We're proud to offer our service customers free loaner vehicles and a free shuttle service. We'll also be adding more comforts, such as free wireless internet, a new, larger TV, snacks, coffee & espresso, and so on," says Dave Jones, General Manager.
The new Service Center will have 19 Service bays with brand new lifts, 5 Body Shop Bays with an Accudraft Paint Booth, a new Two-Car Accuprep 5000 Prep Booth, and 3 Wash Bays with a Recycled Water Wash System.
Contacts:
General Manager: Dave Jones (ext. 138)
Sales Manager: Al Hernandez (ext. 115)
Internet Sales Manager: Patty Novak (ext. 112)
Website: http://www.PEHonda.com
###