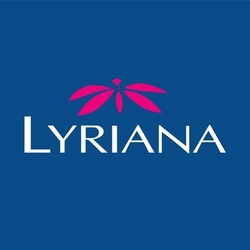 All of these factors can lead to disruption in the complex relationship between a woman's physical and psychological manifestation of desire.
St. Charles, IL (PRWEB) July 31, 2008
Recent trends of antidepressants being prescribed to women who experience depression and anxiety are at an all time high. In fact, according to a government study, antidepressants have become the most commonly prescribed drug in the United States. Additional new research estimates that up to 70% of women who take antidepressants experience sexual side effects, losing interest in sex or having difficulty reaching orgasm due to decreased vaginal sensitivity and lubrication. In response to the rising amount of women experiencing diminishing libidos, Lyriana (http://www.lyriana.com), a clinically proven, all natural topical gel designed to enhance sensitivity and promote natural lubrication, recently revealed how antidepressant side effects are linked to women experiencing a loss in their libido.
It's not surprising that depression and anxiety can affect libido, but recent research has shown that some of the most popular treatments for depression and anxiety can have negative effects on sexual function as well. Selective serotonin re-uptake inhibitors (SSRIs) are a class of antidepressants used by doctors to treat depression by increasing available serotonin levels. Although they can be very effective for treating depression, SSRIs can cause various symptoms of sexual dysfunction. The most common symptoms of SSRIs have been noted to negatively affect women's libidos and sexual functions. Studies have shown that women taking SSRIs have noticed a decrease in arousal, an increase in dryness and even difficulty reaching orgasm.
Many believe that these sexual side effects are the result of a reduction in dopamine caused by SSRIs. Dopamine plays a critical role in the brain's pleasure and reward system. The chemical provides the brain with positive reinforcement for numerous activities, from enjoying a favorite food to having sex. Most sexual side effects typically diminish or disappear when discontinuing the use of SSRIs, however, this is often impractical since depression and anxiety treatment is usually a long term process.
"Besides directly affecting dopamine levels, hormonal imbalances can be a huge factor affecting a woman's ability to feel desire," states Chris Guill, President of Lyriana (http://www.lyriana.com). "When hormonal changes occur in a woman's body, no matter what age, studies show it can cause a decrease in estrogen levels causing the vaginal tissues to thin which leads to dryness or irritation."
The factors altering a woman's hormonal balance include physical and psychological factors such as emotions, medications like antidepressants, stress, fatigue and aging. Guill adds, "All of these factors can lead to disruption in the complex relationship between a woman's physical and psychological manifestation of desire."
For some women who are taking antidepressants and experiencing a loss of libido, discontinuing depression medication may not even be an option. However, scientific progress has given more women the ability to enhance their sexual function and pleasure through the use of topical creams. These involve a localized treatment that does not interrupt other ingested medications like antidepressants. One such topical cream is Lyriana, which is designed to not only enhance sexual pleasure, but also to help the body repair the delicate tissues and membranes surrounding the genitalia, alleviating discomfort for females experiencing vaginal dryness. Lyriana is the only worldwide patented formula with the active ingredient, Visnadin that promotes blood circulation, sexual stimulation, and natural lubrication of the vaginal wall. Visnadin is a natural product extracted from the Amm Visnaga plant, known to Egyptian medicine as an antispastic and vasodilatory substance.
For more information regarding Lyriana, please visit http://www.lyriana.com or phone 800-933-3640.
About Lyriana
The female libido enhancing topical gel, called Lyriana, has been clinically tested and evaluated to maximize results in treating the symptoms associated with different forms of female sexual dysfunction or FSD. Lyriana was developed by Indena S.P.A. of Milan, a privately owned Italian company dedicated to the research, development, and production of active ingredients derived from plants for use in pharmaceutical, health, and cosmetic industries. Indena is made up of 700 employees and operates in over 40 countries worldwide. Indena has successfully developed anti-cancer treatments and products to treat dysfunctions of the central nervous system. With over 80 years of expertise in botanical science, Indena has become one of the world's leading companies in the research and production of standardized plant-based extracts and active ingredients. For additional information about Lyriana, antidepressants and diminishing libido levels, or Indena S.A., please visit http://www.lyriana.com or call 800-933-3640.
###