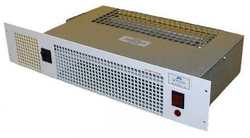 Homeowners are attracted to electric heat because it's quick and easy
Waterbury, VT (Vocus) July 31, 2008
As heating fuel costs continue to sky rocket, many homeowners are searching for supplemental heat sources as a way to decrease their consumption of heating oil. Pellet and wood stoves are selling briskly, in fact, they are starting to sell out in New England, months ahead of the fall heating season. Another concern is finding reliable sources of wood or pellets for the whole winter. Houseneeds.com, The Vermont based internet provider of energy efficient, environmentally friendly heating, cooling and ventilation products, has sold more Pellet and wood stoves in June and July then they sold all last heating season. A rather surprising big seller has been Electric heaters.
"Homeowners are attracted to electric heat because it's quick and easy," said Gary Johannesen, Director of Sales for Houseneeds. "If you look at the big picture, the cost of electricity is no longer so cost prohibitive when compared to the current cost of Heating Oil or Gas."
As sales for Oil fired boilers and furnaces plummet, electric units are selling faster than ever. According to Mr. Johannesen, "Houseneeds sales on electric units are up 25% from last year at this time."
Houseneeds has been selling electric products produced by companies like Qmark, Stiebel Eltron, Myson, Applied Electronics, Eco-Heater, Warmly yours, and Electro Boiler for the past 8 years. Electric Products like: Baseboards; Portable Plug-in Space Heaters; Toe Kick Space Heaters; European style Radiators and Towel Warmers; Wall Heaters; Radiant Floor systems—even Tankless Water Heaters and Boilers are selling faster than ever in Houseneeds's history.
While many experts question whether using electric heat will prove to be cost effective, the avalanche of interest from perspective consumers continues. "Customers want to know how much they can save and it's really hard to tell." Mr. Johannesen continued, "If everybody goes electric, then the demand will most likely cause utility prices to rise. There's no true measure of what the savings can or will be long term."
With the current state of the economy, many Americans cannot afford to think long term. Electrical heat sources maybe a stop gap option that homeowners can use to survive one heating season at a time. "I can't afford a pellet stove," said Montpelier, VT resident Mike Rock, "I can afford to put an electric Eco-heater on the wall in each room. Even if I only turn them on during the cold spells, that might get me through the winter with only 1 or 2 refills on my tank and that might just might make all the difference."
Meeting homeowners' needs has been the Houseneeds.com mission the last 8 years and the rising price of energy has only made them more determined to help balance home heating costs. Although the demand for electric heaters has increased, Houseneeds is confident that their supply of products will last all year long. "There are so many options available, it's actually shocking," joked Mr. Johannesen.
About Houseneeds.com:
Houseneeds was created in 1999 in the heart of Vermont's Mad River Valley. Houseneeds has made it their mission to bring the best in energy efficient environmentally friendly products from all over the world to homeowners across North America.
Contact
Gary Johannesen
Head of Sales
Houseneeds.com
802-583-5523
http://www.Houseneeds.com
###