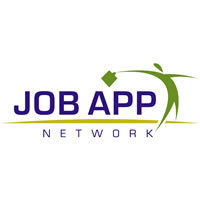 Taking the Guesswork out of Hourly Hiring!
Troy, Mich. (PRWEB) July 31, 2008
JobApp Network, Inc. successfully completed a strategic investment with the nation's largest independent tax credit processing company. Through this partnership, JobApp Network is now able to extend the value of its automated hiring solution with fully integrated tax credit screening and processing. These tax credits can be worth up to $9,000 for a single hire and JobApp clients incur cost only when such credits are delivered.
"Our proven ability to screen job applicants for tax credit eligibility via phone and web and automatically populate the necessary paperwork for new hires will dramatically improve our clients' results with tax credits. Through our new tax credit processing center and compliance management solution we are now able to further improve client results and offer an end-to-end, single-vendor solution," said Blake Helppie, the Chief Executive Officer of JobApp Network.
JobApp Network's Tax Credit Processing Center has over 10 years of single-minded experience in maximizing Work Opportunity Tax Credits (WOTC) as well as demographic, geographic, and FICA Tip Credits for employers in the restaurant, retail, distribution and healthcare verticals. JobApp's Tax Credit Processing Center is state-of-the-art and delivers tremendous efficiencies in certifying and calculating complex and labor-intensive tax credits. Without a partner like JobApp, many organizations avoid or overlook these valuable credits, which can also be used to eliminate a company's Alternative Minimum Tax liability.
JobApp Network's standard inclusion of a customized, toll-free telephone-based application process with its web-based talent acquisition solution has proven to be extremely effective in attracting tax credit eligible applicants. Internal studies have shown that tax credit eligible job applicants are significantly more likely than non-tax credit eligible applicants to apply for a job using the phone.
About JobApp Network:
JobApp Network is "Taking the Guesswork out of Hourly Hiring!" The Troy, Mich.-based company provides a unique subscription-based, automated phone and web-based solution for employers with hourly employees. JobApp uses patented services to source, screen and score future employees, streamlining the hiring process, improving the quality of hire and reducing turnover. JobApp's integrated talent acquisition and services platform includes background checks, tax credit screening and processing, electronic I-9 and W-4 management and Onboarding under one roof. To learn more about JobApp Network please contact, 1-866-JOBAPP6 or visit, http://www.JobAppNetwork.com.
This press release was distributed through eMediawire by Human Resources Marketer (HR Marketer: http://www.HRmarketer.com) on behalf of the company listed above.
###