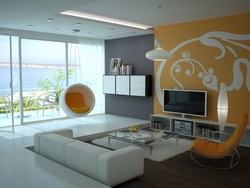 Cincinnati, Ohio (PRWEB) August 4, 2008
CinciMedia, the global provider of interactive media design and development services to clients is pleased to announce the opening of a sales and project management office in New York, NY to serve the NY, NJ and CT markets.
Our considerable, and proven global expertise in the design and development of real-estate marketing websites, coupled with our interior and exterior 3D architectural rendering and animation services make New York, the hot bed of real estate development an obvious expansion market for CinciMedia. Ralph Kowalzyck an experienced architect and entrepreneur will head the New York Office in conjunction with several local project management and support staff.
"We have already completed projects in that market, most recently the Millennium99 website, and see great potential for our services there" said CinciMedia CEO, Karl Treier. While CinciMedia will principally target the real-estate market in New York and surrounding areas it will also offer its broader interactive media services. Those services include CMS enabled website design and development, web application development, Flash scripting and animation, and television and film grade computer generated visual effects and animation.
About CinciMedia:
CinciMedia is a global provider of Interactive Media design and development services ranging from Websites, Web Solutions, Flash Animation and Scripting, JustPageIt Content Management Systems, 3D Rendering and 3D Animation. CinciMedia has a worldwide staff of over 40,with offices in Cincinnati, Ohio, New York, New York and Vilnius, Lithuania. CinciMedia has more than 500 clients including; MTV International, Organon, Ogilvy and JCDecaux.
###