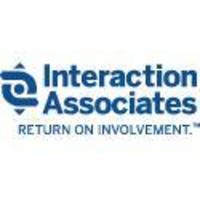 All for One and One for All
(PRWEB) August 4, 2008
Much of the work of business today takes place in team environments. Yet in many companies, team effectiveness falls short: work teams fail, or fail to meet desired expectations. Performance improvement and learning innovator Interaction Associates introduces an assessment checklist that enables business leaders to evaluate the degree to which a team is structurally interdependent, and then assess team members' appropriate use of collaborative skills. The result: a clear path to a better-performing team.
In his white paper, "All for One and One for All," Interaction Associates Senior Consultant Jay Gordon Cone provides a model and a user-friendly assessment checklist to help business leaders evaluate if their team is performing up to par - and figure out what to do if it's not.
"Teams in matrixed organizations are expected to share information, learn each others' best practices, and use consistent systems and processes across business units," according to Cone . "But a desire for collaboration doesn't trump the reality of a structure designed to focus behavior on meeting individual goals rather than team goals. Team interdependence flows from a shared purpose and shared goals." With the tools provided in "All for One and One for All", you'll learn:
1. How purpose makes a difference for any team.
2. How a team's structural interdependence relates to the collaborative behaviors of team members.
3. How to assess your team for high performance.
Please download the article here.
About Interaction Associates:
Interaction Associates (IA) has nearly 40 years' experience in helping companies find breakthrough solutions to business challenges. IA's integrated management consulting and learning and development services have been used by Fortune 500 companies, government agencies and nonprofit organizations throughout
the world. Interaction Associates helps these enterprises set strategic direction, inspire commitment, and build leadership capabilities, leveraging the power of collaborative action for long-term, sustainable results. More at http://www.interactionassociates.com
This press release was distributed through eMediawire by Human Resources Marketer (HR Marketer: http://www.HRmarketer.com) on behalf of the company listed above.
###