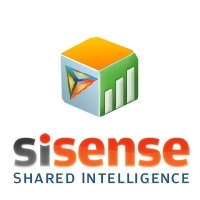 This adds to our support of SQL, MySQL, Oracle, Excel and SQL Analysis Services
Netanya, Israel (PRWEB) August 5, 2008
SiSense Ltd, a company that provides business intelligence software to enable the analysis and visualization of data, today launched support for Google spreadsheets as a data source. The software is available as a free download at http://www.sisense.com.
With this latest release, enterprise level business intelligence can be performed on any data stored or shared in Google spreadsheets. "This adds to our support of SQL, MySQL, Oracle, Excel and SQL Analysis Services" said Eldad Farkash, SiSense co-founder and CEO "our vision is to bring business intelligence everywhere, to everyone. The way to do so is to allow anyone to directly query the data, so no additional IT effort is required to prepare the data for analysis".
"No other solution on the market enables complex-yet-easy business intelligence on Google spreadsheets data" commented Elad Israeli, co-founder and VP R&D. Israeli said that for a small business that stored sales data on Google spreadsheets, Business Intelligence basics such as "10 best selling products" "top sales regions" required moving the data to SQL or complex scripting and OLAP creation. Multi-dimensional formulas were impossible. "Current solutions, even if they are easy to use, don't go much farther than a simple pivot table or a chart" commented Israeli "but pervasive business intelligence means much more than that".
This delivers on SiSense's vision of bringing business intelligence everywhere, to everyone. SiSense's solution requires no programming or OLAP, and no dedicated IT infrastructure, yet it allows ease of use (using drag-and-drop) and the ability to benefit from the same sophisticated analysis and insights. SiSense accomplishes this by using its unique technology which automatically builds a multidimensional model that simulates an OLAP cube, using an in-memory database. Recently, SiSense announced a dashboard that takes Amazon Web Service S3 data and presents users with the ability to chart, analyze and optimize their S3 use.
"One of the key advantages of Google spreadsheets is the ability to build a collaborative spreadsheet. SiSense now takes this ability and adds to it operational business intelligence within a wrokgroup" said Farkash.
SiSense is in public beta and offers its software free of charge. Once the company is out of beta, it will announce pricing for its software.
About SiSense
SiSense provides common sense business intelligence software that assists in visualization, analysis, dashboarding and reporting. SiSense uses a unique in-memory database that allows for complex analytics without building a middle tier for the data, so no scripting, programming or IT efforts are required. This leaves the data at the original data source and the analysis at the desktop, where SiSense is installed. SiSense connects to many data sources (Excel, Google spreadsheets, MySQL, SQL server, Oracle, csv and OLAP) and allows analysis and reporting as deep as if there existed an OLAP cube, or one were to be created on the fly. Building a Dashboard takes less than 5 minutes, there is no scripting or programming. Read more in the SiSense Blog and try the service for free for yourself here.
###