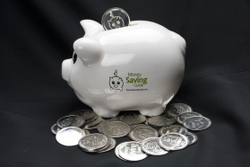 Chicago, IL (PRWEB) August 5, 2008
MoneySavingGuide.com was launched today by a group of friends committed to sharing tips and strategies that help consumers save money wisely. The online resource and community publishes insightful articles and blog posts, helpful how-to guides and links to the best money-saving resources on the Web. The Website editors research time-tested ways to save, combine them with real-world experiences and distill the information to deliver advice in language that is easy to understand.
Every day, people turn to the Internet for ways to ease the pain of rising fuel and food prices. MoneySavingGuide.com is an easy-to-use destination for ideas and tools to save money. It includes articles and blog posts with links to the best tools and services on the Web, making it a great first stop for information. The site also helps people organize their money-saving plan with a To-Do List application.
"With the daily barrage of headlines about the bleak economy, we decided to create a Website that passes along valuable consumer advice in a humorous, upbeat tone," said Julie Olian, MoneySavingGuide.com spokesperson. "We've launched with great content and will be updating the site frequently. Our goal is to be the first place consumers go for practical advice on saving money -- and to build a community where they can share their ideas."
The site is organized the way people spend money to make it easy to find articles about techniques that apply to people's lives:

Ways to cut grocery, utility and household expenses
Tips to save on items for kids and families
Resources to reduce gas and transportation bills
Tools to save on travel and entertainment
Guidelines for saving on banking and credit cards
A few of the most helpful articles include, "A Parent's Guide to Back-to-School Savings," "Dining Out for the Debt-Conscious" and "The 10 Best Driving Tips to Save on Gas," among the dozens of other unique stories.
MoneySavingGuide.com also has a blog that is aimed at building a community where people can learn and share what they know about spending wisely and saving money. The blog is frequently updated with timely posts and allows readers to get involved by leaving comments that are likely to spark lively on-site debates. Another way readers can engage with the site is by signing up for the free monthly email newsletter. Each new subscriber will receive a free download with 25 money-saving tips and tricks. People can also share money-saving information by emailing articles, commenting on posts and using social bookmarks like Digg and del.icio.us. The site also lets writers contribute money-saving articles and pays $25 for each published piece.
In addition to its rich content, MoneySavingGuide.com also features a money-saving To-Do List application. The To-Do List, which can also be used as a Facebook application, helps users keep track of money-saving tasks and build an online log of articles to read and ideas to put into action. The list includes recommendations, such as "figure out the best way to consolidate debt," and the ability to add personal tasks in order to help people better manage their saving plans.
About MoneySavingGuide.com
Launched Aug. 5, 2008, MoneySavingGuide.com is a practical guide that provides tips, resources and strategies to help people spend and save wisely. It features insightful articles and blog posts, helpful how-to guides, detailed reviews of products and services, links to the best money-saving resources on the Web and a To-Do List application. Visitors can share information by emailing articles, commenting on blog posts, using social bookmarks and contributing stories. MoneySavingGuide.com is the destination for great ideas and advice on saving money. For more information, please visit MoneySavingGuide.com.
Media Contact:
Julie Olian
760-203-1133
###