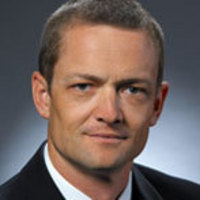 reliable producer of high quality programs.
New York, NY (Vocus) August 18, 2008
"Moving customers' cheese and changing their food group," is how David van Toor described the upgrade to the ACT! contact management system. Upon assuming his new position as SVP and GM of Sage CRM in North America, he found a "New Coke" scenario with the product's large base of loyal customers. In a Leadership Development podcast on Total Picture Radio, van Toor reveals how he has revolutionized how companies create personal relationships with customers in an impersonal world. He describes how he has transformed the way his organization is talking with its customers. van Toor is the first to admit that it takes longer than a few months to sway the opinions of thousands of customers, but significant progress is being seen. Winning back customers' admiration is the focus of the 24 minute podcast on Total Picture Radio.
Here's the back-story: In 2006, Sage released a new version of ACT!. According to van Toor, "we didn't just move our customers' cheese we actually changed their food group." In other words, Sage's new ACT! software really upset many of its most loyal customers. And they found a highly visible platform to voice their frustrations: Amazon.com.
The "New Coke" upgrade to ACT! was getting blasted on Amazon.com. However, instead of hiding behind the corporate firewall, van Toor, (new to the role of SVP and GM of Sage CRM in the U.S.), started a personal blog and invited ACT! users to join the conversation. Instead of pulling his product from Amazon.com, he posted his phone number and email address on Amazon's discussion board so customers could contact him directly. In doing so, he turned many of the most vociferous critics into loyal customers.
Talking Points: Questions Peter Clayton asked David van Toor:
1. How long have you been with Sage, and what was the reputation of ACT! when you joined the company?
2. How do you counter the argument that the "only people reading these product blogs are your competition?"
3. I know another favorite topic of yours is customer surveys.
4. You sent a couple of engineers to Canada to do an upgrade install for a small business customer? How do you justify that expense for a $300 software application?
5. I know you are personally involved in a number of hiring decisions. Tell us how you use LinkedIn.
6. What advice would you give someone about to interview at Sage?
7. Are you hiring?
8. What have you learned by blogging?
9. What advice would you give someone about to start blogging?
10. How have your blogs impacted traffic to your web site?
David van Toor 's Biography
David van Toor is the General Manager for Sage CRM Solutions North America, part of the Sage Group plc, a global supplier of business software and services. David has transformed the way his organization is talking with its 3.1 million CRM customers. During his career, which has included leadership positions in USA, New Zealand, Australia, and Southeast Asia, David has developed a unique and engaging perspective on the intersections between customer experience, technology, and innovation. His presentations prepare audience members to apply the same principles that have made him such a success. David is frequently quoted on customer relationship management trends and best practices in industry publications, and is a frequent blogger on the ACT! Community board.
Prior to joining Sage Software, David was Managing Director of a leading Australian business software company, where he was an early promoter of integrated operational and CRM systems. He holds a Bachelor of Arts degree from Canterbury University, Christchurch, New Zealand. Mr. van Toor is on the faculty of Liminal Group, an executive training and management consulting firm.
About Sage Software
Sage Software supports the needs, challenges and dreams of nearly 2.9 million small and medium-sized business customers in North America through easy-to-use, scalable and customizable software and services. Our products support accounting, operations, customer relationship management, human resources, time tracking, merchant services and the specialized needs of the construction, distribution, healthcare, manufacturing, nonprofit and real estate industries. Sage Software is the North America business of The Sage Group plc, a leading global supplier of business management software and services to small and medium-sized businesses. Formed in 1981, Sage was floated on the London Stock Exchange in 1989. Sage Group now has 5.7 million customers and employs over 14,800 people worldwide.
About Total Picture Radio
Started by Peter Clayton, a recognized expert in corporate communications, video production, and Internet media, Total Picture Radio is a career empowerment service for knowledge workers. We are committed to sharing ideas and commentary from thought leaders in business, strategy, sustainability, marketing, career management, media, and the Internet. TPR podcasts actionable information for high-performance careerists - and business leaders creating talent-focused organizations. Our in-depth interviews include best-selling authors, senior executives, visionaries, leadership coaches, and entrepreneurs. Total Picture Radio is "The Voice of Career Leadership Development." Sponsorship opportunities are available.
About Liminal Group
Our Mission is to help individuals and corporations position themselves as leaders in their industries by providing easy access to some of the most forward thinking minds in business. We have assembled a world renowned Faculty of best-selling authors, corporate consultants, executive coaches, and keynote speakers and practitioners. We host interactive Events and have been hailed by the Financial Times as a "reliable producer of high quality programs." For our Consulting work with business leaders and corporations, Leadership Excellence Magazine recognized us in the Top 15 Consulting firms for three consecutive years. We have coached over two-thirds of the Fortune 500 CEOs and our Clients include thousands of top executives, senior management teams and companies across the globe.
###