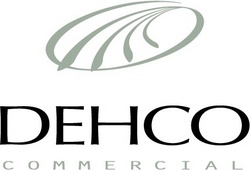 Part of our mission is to act responsibly towards the environment, and we have become the European forerunner in energy reduction technologies specifically designed for supermarket use
Elkhart, IN (PRWEB) August 7, 2008
DEHCO, INC., of Elkhart, Ind., and German-based REMIS have teamed up to bring the patented REMIS refrigeration systems to the North American supermarket industry. The energy reducing technology developed by REMIS can result in a cost savings of up to 60 percent on energy bills for food retailers.
"Reducing energy costs is now more important than ever," says Matt Pletcher, executive vice president of business development for DEHCO. "Typically, 65 percent of a supermarket's total energy expenditure is used for refrigeration. Our alliance with REMIS brings a range of products to the U.S. that can potentially save 60 percent of this and dramatically reduce the carbon footprint of the store."
REMIS, headquartered in Cologne, Germany, invented the night curtain 40 years ago for refrigeration systems. The latest REMIS glass product solutions offer protection of the product while stabilizing internal temperatures of refrigeration units resulting in energy savings and guaranteeing of product sell-by dates for consumers. REMIS hinged and sliding glass doors for plus temperature cases and sliding glass covers for bunker cases can be easily fitted onsite with little disruption or fitted by OEMs. REMIS glass products can now be found in over 10,000 stores worldwide.
"Part of our mission is to act responsibly towards the environment, and we have become the European forerunner in energy reduction technologies specifically designed for supermarket use," says Ian Fletcher, sales director at REMIS. "We partnered with DEHCO to launch our products in the U.S. because of their expertise and extensive distribution channels. The partnership not only benefits food retailers, but the environment and the consumer benefit as well: Less energy is used while the quality of the products are improved through temperature consistency. We look forward to building our relationship with DEHCO and the U.S. market."
DEHCO has over 50 years of experience in supply chain management and fulfillment. The company provides integrated solutions to a variety of niche industries and owns and operates a national network of eight sales, service and distribution centers across the United States.
For more information, contact Stephanie Pruni at DEHCO, INC. toll-free at 1-800-621-2278.
###