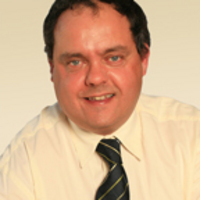 We turned to IPS and BelAir Networks to deliver a truly mobile network that can stream video in moving police vehicles and to the headquarters. We have been extremely pleased at the results and how it has improved productivity and efficiency after weeks of deployment.
Kanata, ON (Vocus) August 7, 2008
The city of Temple, Georgia, located on the border of Georgia and Alabama, has deployed a next generation wireless video surveillance system and public safety network which will be a testbed for advanced public safety applications and services. The broadband wireless network supports streaming video and mobile voice in police cars operating at high speeds as well as providing access to data applications to officers in the field. The Temple Police Department chose Integrated Protective Solutions (IPS) to deploy and operate this mobile wireless network from leading wireless mesh network leader, BelAir Networks.
While the city has experienced a development renaissance recently it has also been challenged with crime hotspots where drug trafficking, prostitution, theft and vehicle accidents related to driving under the influence have persisted. To help combat these problems, the police department in Temple upgraded their facilities and chose BelAir Networks wireless mesh technology to support a state of the art video surveillance system and public safety network to deter these activities and offer its residents an enhanced level of public safety.
"On the border between two states we have higher crime rates than neighboring cities and wanted to protect our citizens by adding a high-speed public safety and wireless video security network to increase the eyes on the street. Immediately following installation we already saw a decrease in crime, as the network is a visible deterrent to theft and other crimes," said Jay Repetto, Chief of Police, Temple Police Department. "We turned to IPS and BelAir Networks to deliver a truly mobile network that can stream video in moving police vehicles and to the headquarters. We have been extremely pleased at the results and how it has improved productivity and efficiency after weeks of deployment."
Temple Police Department deployed pan-tilt zoom IP-based CCTV cameras from Security Technology Systems to monitor the areas where crime is the highest. The city also installed ten cameras in police vehicles which store content for future reference. Officers in vehicles can stream video in real-time to headquarters or retrieve taped video at speeds of 120 frames a second with no latency -- speeds that match high-definition. Police officers in the field can also access the network from their vehicles at speeds of over 55 MPH. The high-performance broadband wireless network is comprised of BelAir200 quad radio nodes and BelAir100T tri radio nodes ensuring the network, which currently supports Wi-Fi, will be able to upgrade to 4.9 GHz in future expansions. The 4.9 GHz spectrum is dedicated to fixed and mobile public safety services.
"Temple was looking to upgrade security and turned to the latest wireless innovations and we developed a highly flexible network to meet their requirements of reducing crime in key hotspots," said Scott Mrzywka, Managing Partner, at Integrated Protective Solutions. "After looking at competing solutions, only BelAir Networks was able to offer the mobility we were looking for, meeting the city's requirement of supporting the high-speed transmission of video footage and voice applications, while traveling at highway speeds."
In addition to video access, the wireless network also supports VoIP between cars and in-field access to the Georgia Crime Information Center (GCIC) database saving officers critical time when trying to pull up information at the scene of a crime or during a routine DUI stop. Video, voice and data can all reliably and securely operate concurrently over the same network with no latency.
"Innovative cities like Temple are leading the charge by bringing next generation wireless technology to the brave men and women who keep their cities safe and these advances can also help make their work more efficient," said Dave Park, VP of Product Marketing, BelAir Networks. Dave will be presenting "Broadband Wireless Networks for Public Safety Interoperability" at the APCO International 74th Annual Conference and Expo, Kansas City Convention Center, August 3 - 7. You can visit BelAir Networks at booth #505.
Stephen Rayment, CTO, BelAir Networks will be hosting a live webcast: "Public Safety Networks for Wireless Video Security…PLUS!" on Tuesday, August 12 at 2:00 pm EDT, and on Thursday, August 14 at 2:00 pm EDT. For more details or to register go to http://www.belairnetworks.com/webcasts.
BelAir Networks is recognized as the worldwide wireless mesh node market leader with hundreds of deployments worldwide, including leading cities such as Minneapolis, St. Louis, San Antonio, London, and Toronto as well as high-profile venues such as Lincoln Center in New York and Dolphin Stadium in Miami and in mission-critical defense applications including the Space and Naval Warfare Systems Center. BelAir Networks award-winning broadband wireless network solutions address a wide range of applications including public safety networks, municipal networks, port security, mass transit and ITS installations, hotel and venue networks, defense applications, and industrial plant deployments around the world.
Driven by the BelAirOS operating system software and managed by BelViewNMS, BelAir Networks offers the industry's most comprehensive product portfolio with the highest capacity, lowest latency and fastest roaming speeds. Supporting Wi-Fi, WiMAX, 4.9 GHz Public Safety, 5.9 GHz ITS, and 4.4 GHz Military spectrum bands, the portfolio includes the flagship four-radio BelAir200 Wireless Multi-service Switch Router, the BelAir200D for Defense applications, the three-radio BelAir100T and BelAir100D Wireless Mesh Nodes, the BelAir100M Mobile Mesh Node, the dual-radio BelAir100 Multi-service Node and the strand-mounted BelAir100S.
About Integrated Protective Solutions:
Integrated Protective Solutions (IPS), a Lawrenceville, GA Corporation was developed to provide an unrivaled collection of solutions to benefit Municipalities in the Southeastern United States. Specialists in the arena of mobile application solutions, IPS utilizes both wired and Wi-Fi networking configurations to provide remote connectivity to City Employees and its Departments. IPS networks support numerous municipal applications including VoIP communications, remote and mobile video, GPS, network connectivity for NCIC records and patient data access between first responders and hospitals, wireless meter reading. The company's solutions supporting access to remote data throughout a city aids in the ability of Departments to effectively communicate, dispatch, and monitor its employees saving fuel, time and money.
About BelAir Networks:
BelAir Networks is the first company to offer scalable, mobile wireless broadband mesh networking solutions with the highest quality for video, voice and data. The company teams with world-class global partners to deploy proven, cost-effective wireless broadband mesh networks. BelAir's wireless networking solutions are built on the only multi-service architecture for Wi-Fi, WiMAX, 4.9 GHz, 5.9 GHz and 4.4 GHz spectrum bands. BelAir Networks patented solution deploys quickly, blending into the physical infrastructure of cities, hotels and resorts, campuses, transportation systems and ports. Founded in 2001, BelAir Networks is a privately held company. For more information about BelAir products and customers, visit http://www.belairnetworks.com/.
Contacts:
Scott Mrzywka
Integrated Protective Solutions
770.817.4477
Sheila Burpee Duncan
BelAir Networks
613.254.7070 ext. 134
Alicia Mickelsen
Breakaway Communications for BelAir Networks
212.616.6002
###