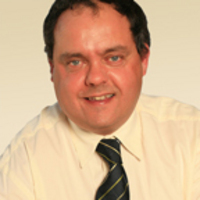 We've got a group of hard-working officers and this video security network helps them do their jobs better, and, frankly, keeps them safer, too.
Kanata, Ontario (Vocus) August 7, 2008
Washington, Georgia, the first town chartered in the name of George Washington, is now one of the most charming and picturesque cities in the state. It may also be one of the most innovative in its approach to ensuring the safety of the public and the officers that protect them. The City and its Police Department have chosen a comprehensive video security and public safety network solution from Mastech Enterprises, featuring high-performance fixed and mobile wireless networking nodes from BelAir Networks.
"As a former military policemen and state trooper, I am a strong advocate for public safety and support the use of this advanced technology from Mastech Enterprises and BelAir Networks that enables our police officers to better protect citizens and visitors," said Willie Burns, Mayor, Washington, Georgia. "Tourism plays a major role in our local economy. People are drawn to Washington because of our rich history and the beauty of our surroundings, including more than 100 antebellum homes and a vibrant downtown centered around our revitalized town square. We've invested in this wireless video technology so that people can continue to feel safe and secure and our police officers can be efficient and productive."
The wireless video security network includes both fixed and mobile components. To support the mobile video requirements of police officers, the city has chosen an innovative alternative to traditional in-car mounted video cameras where footage can often suffer from blocked sightlines. Instead, police officers are being outfitted with wireless video flashlights and button video cams enabling them to effectively capture on-scene footage in both nighttime and daylight conditions. IP-based CCTV cameras are also installed in the downtown area and feature pan-tilt-zoom capabilities to maximize visibility. A video server enables monitoring of live video from the CCTV cameras, flashlight and button video cams and stores archived video for thirty days. Access to the server can be securely granted to public safety agencies involved in multi-agency investigations. Both the fixed and mobile video capabilities are supported by a high-performance broadband wireless network comprised of BelAir200 quad radio nodes and BelAir100T tri radio nodes mounted on light poles throughout the city and BelAir100M Mobile Mesh nodes installed in the police cars. The network provides both Wi-Fi and 4.9 GHz Public Safety access, and 5 GHz backhaul.
"Video security is a proven tool in the deterrence, detection, investigation and prosecution of crimes. The comprehensive, flexible and innovative solution provided by Mastech Enterprises and BelAir Networks cost-effectively delivers the performance and reliability my officers need in the field," said Mike Davis, Chief of Police, Washington Police Department.
"We've got a group of hard-working officers and this video security network helps them do their jobs better, and, frankly, keeps them safer, too."
Mastech Enterprises specializes in building advanced, often unique, network infrastructures to address homeland security, public safety, and armed forces applications. Mastech is providing Washington with an end to end solution including video security and wireless networking products, in-vehicle laptops, video servers, deployment and integration services and ongoing support.
"Smaller cities can't gamble on unproven technology so we're deploying best of breed products, including BelAir Networks industry-leading broadband wireless nodes, to support Washington's fixed and mobile video security requirements," said Frederick Scott, VP, Wireless Communications, Mastech Enterprises. "BelAir's high-performance, carrier-grade technology is a perfect fit for demanding, mission-critical applications such as real-time video security."
BelAir Networks is recognized as the worldwide wireless mesh node market leader with hundreds of deployments worldwide, including leading cities such as Minneapolis, St. Louis, San Antonio, London, and Toronto as well as high-profile venues such as Lincoln Center in New York and Dolphin Stadium in Miami and in mission-critical defense applications including the Space and Naval Warfare Systems Center. BelAir Networks award-winning broadband wireless network solutions address a wide range of applications including public safety networks, municipal networks, port security, mass transit and ITS installations, hotel and venue networks, defense applications, and industrial plant deployments around the world.
"As a certified BelAir Networks reseller, Mastech Enterprises can bring world-class wireless solutions to their enterprise and government customers," said Dave Park, VP, Product Marketing, BelAir Networks. "Innovative video security networks require the high-performance and reliability that BelAir Networks is known for."
Dave will be presenting "Broadband Wireless Networks for Public Safety Interoperability" at the APCO International 74th Annual Conference and Expo, Kansas City Convention Center, August 3 - 7. You can visit BelAir Networks at booth #505.
Stephen Rayment, CTO, BelAir Networks will be hosting a live webcast: "Public Safety Networks for Wireless Video Security…PLUS!" on Tuesday, August 12 at 2:00 pm EDT, and on Thursday, August 14 at 2:00 pm EDT. For more details or to register go to http://www.belairnetworks.com/webcasts.
Driven by the BelAirOS operating system software and managed by BelViewNMS, BelAir Networks offers the industry's most comprehensive product portfolio with the highest capacity, lowest latency and fastest roaming speeds. Supporting Wi-Fi, WiMAX, 4.9 GHz Public Safety, 5.9 GHz ITS, and 4.4 GHz Military spectrum bands, the portfolio includes the flagship four-radio BelAir200 Wireless Multi-service Switch Router, the BelAir200D for Defense applications, the three-radio BelAir100T and BelAir100D Wireless Mesh Nodes, the BelAir100M Mobile Mesh Node, the dual-radio BelAir100 Multi-service Node and the strand-mounted BelAir100S.
<b>About Mastech Enterprises</b>
Mastech Enterprises is a next generation systems integration consulting firm, providing powerful wireless telecommunications and security solutions to the Transportation, Public Safety, Homeland Security, Municipal/Government and Commercial markets. Capitalizing on the convergence of data, voice, and video, the company's offerings extend to advanced technology markets, wired and wireless infrastructures, data security, VoIP solutions, and storage networking. For more information, go to <a href ="http://www.mastech-enterprise.comhttp://www.mastech-enterprise.com/">http://www.mastech-enterprise.com</a&gt;.
<b>About BelAir Networks </b>
BelAir Networks is the first company to offer scalable, mobile wireless broadband mesh networking solutions with the highest quality for video, voice and data. The company teams with world-class global partners to deploy proven, cost-effective wireless broadband mesh networks. BelAir's wireless networking solutions are built on the only multi-service architecture for Wi-Fi, WiMAX, 4.9 GHz, 5.9 GHz and 4.4 GHz spectrum bands. BelAir Networks patented solution deploys quickly, blending into the physical infrastructure of cities, hotels and resorts, campuses, transportation systems and ports. Founded in 2001, BelAir Networks is a privately held company. For more information about BelAir products and customers, visit <a href ="http://www.belairnetworks.comhttp://www.belairnetworks.com/">http://www.belairnetworks.com</a&gt;.
<b>Contacts:</b>
Scott Truran
Mastech Enterprises
678-954-4140
scott.truran @ mastech-enterprise.com
Sheila Burpee Duncan
BelAir Networks
613.254.7070 ext. 134
sburpeeduncan @ belairnetworks.com
Alicia Mickelsen
Breakaway Communications for BelAir Networks
212.616.6002
amick @ breakawaycom.com
###