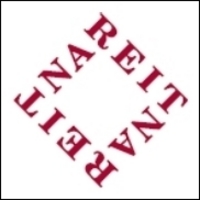 Washington, D.C. (Vocus) August 8, 2008
Following a strong rebound in July, REIT returns continue to significantly outperform the broader market in 2008, according to the National Association of Real Estate Investment Trusts (NAREIT). Consider the following points:
After posting a double-digit decline in June, the FTSE NAREIT All REIT Index was up 2.8 percent in July, while the FTSE NAREIT Equity REIT Index was up 3.5 percent for the month.
Through the first seven months of 2008, the FTSE NAREIT All REIT Index was down 2.9 percent, while the FTSE NAREIT Equity REIT Index was essentially flat.
In contrast, other market benchmarks remained deeper in negative territory for the year (the Dow Jones Industrials down 14.2 percent, the S&P 500 down 12.7 percent, the NASDAQ Composite down 12.3 percent, and the Russell 2000 down 6.0 percent).
In addition, Residential and Self Storage REITs continue to lead the market with double-digit total returns for the year, according to NAREIT data.

Sparked by strong fundamentals in the rental market, Residential REITs were up 16 percent for the year, through July 31. In July, Residential REITs gained 11.6 percent.
Despite flat returns in July, the Self Storage sector continued to be a top performer for the year, up 12.6 percent.
The National Association of Real Estate Investment Trustsâ (NAREIT) is the representative voice for U.S. REITs and publicly traded real estate companies worldwide. Members are real estate investment trusts (REITs) and other businesses that own, operate and finance income-producing real estate, as well as those firms and individuals who advise, study and service those businesses. Visit our Web sites at http://www.nareit.com and http://www.investinreits.com.
NAREIT does not intend this press release to be a solicitation related to any particular company, nor does it intend to provide investment, legal or tax advice. Investors should consult with their own investment, legal or tax advisers regarding the appropriateness of investing in any of the securities or investment strategies discussed in this publication. Nothing herein should be construed to be an endorsement by NAREIT of any specific company or products or as an offer to sell or a solicitation to buy any security or other financial instrument or to participate in any trading strategy. NAREIT expressly disclaims any liability for the accuracy, timeliness or completeness of data in this publication. Unless otherwise indicated, all data are derived from, and apply only to, publicly traded securities. Any investment returns or performance data (past, hypothetical, or otherwise) are not necessarily indicative of future returns or performance.
###