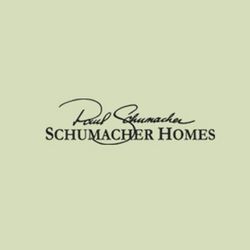 Our commitment has been unwavering to provide The Best Value in Custom Homebuilding.
Akron, OH (PRWEB) August 8, 2008
Greater Akron Chamber's Small Business Council held its annual awards luncheon on June 6 at which time Schumacher Homes was selected as the 2008 Excellence in Business award winner. This award recognizes and honors businesses that demonstrate outstanding performance, growth, staying power, innovation, and provide leadership in the community.
Schumacher Homes, an on-your-lot custom homebuilder, builds in Arkansas, Indiana, Kentucky, Louisiana, North Carolina, Ohio, Pennsylvania, South Carolina, Texas, and West Virginia.
It was established in 1992 by Paul Schumacher and has grown from building 10 homes a year from one model to more than 800. Schumacher Homes has made long-term investments by building permanent model homes and Design Centers in each of its markets, including the 25,000 square foot award winning Design Center and 6 fully decorated models in Akron at White Pond Drive.
"We know that buying a home is a really big decision. That's why we work harder to make sure our customers have all the support and information they need to make the very best choice every step of the way," states Paul T. Schumacher, CEO and founder of Schumacher Homes. "Our commitment has been unwavering to provide The Best Value in Custom Homebuilding."
The company is notable in its industry for its use of technology including interactive floor plans on its website, schumacherhomes.com. It also is the first builder in the nation to offer Real Time Design™. Customers can visit one of their model/design centers with their design requests and designers will start making changes right before their eyes, in real time, at no cost.
In 2005, Schumacher was awarded the national Diamond Builder designation by 2-10 Homebuyers Warranty for outstanding customer satisfaction.
A strong community supporter, Schumacher contributes to Habitat for Humanity, Race for the Cure, St. Jude Children's Hospital Dream Home and many other worthy causes.
For more information, visit their website at schumacherhomes.com.
###