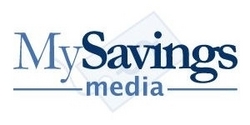 It has to work for both advertisers and consumers. Bait and switch tactics are just bad business.
(PRWEB) August 13, 2008
MySavings, Inc., which has been bringing brand name free product samples and coupon offers to consumers through their flagship website MySavings.com, has just launched the MySavings Media Advertising Network.
After continuous calls from advertisers looking for a network that specializes in promoting free product samples, MySavings decided to create an advertising network dedicated to just legitimate free samples, coupons, and brand promotion offers.
"We've brought brand name product sample offers to consumers for years on MySavings.com (mysavings.com), but advertiser demand is growing. Now it's time to broaden our reach by offering them to partner web sites," says Brandt Held, president of MySavings, Inc. "We are offering our partner websites access to legitimate, brand name free product sample and coupon offers. Consumers love these offers and they add value to partner web sites while at the same time creating an additional revenue stream."
The internet is saturated by 'incentivized' offers that lure consumers with claims to give away free products, when all they really give away is your email address or require you to jump through rings of fire to get a sample. Internet users are tired of these offers. MySavings sets itself apart from other networks by promoting only real product sample offers and standing behind their advertisers and users. Held emphasis that, "It has to work for both advertisers and consumers. Bait and switch tactics are just bad business."
And product sampling does works for advertisers. Brands spend millions of dollars worldwide to distribute free samples to consumers. MySavings taps this market by bringing these brand name product sample offers to consumers to encourage them to try and discuss which products are right for them and their family. A recent poll of MySavings users shows that 47% of their users will usually (and 97% at lease sometimes) purchase a product if they enjoyed the sample.
MySavings Media publisher partners have the option of selecting individually which offers they would like to run on their web site or they can use a simple plug and play solution that creates a targeted free sample offer page for their web site. The solution would automatically target and update the offers on the page depending on the theme of the website (i.e. teacher samples, baby samples, beauty samples, or healthy samples).
For advertising or publisher inquiries, please contact Brandt Held, head of marketing at MySavings, Inc. via telephone at: (954) 267-0352 or by email at: advertise [at] mysavings.com or visit partners.mysavings.com
###