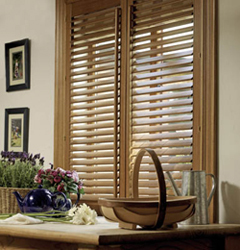 Waterlooville, Hampshire (PRWEB) August 11, 2008
Thomas Sanderson, the UK's leading supplier in Conservatory Blinds, Patio Awnings and Shutters have realised the importance of energy saving products, thats why they offer a wide selection of eco-efficient and stylish window solutions to complement your home all year round.
As the world becomes more and more involved with the ever growing concern for the environment, it is time we all started doing our bit to help the cause and ourselves. With energy bills and fuel prices spiralling out of control there is a seemingly infinite amount of ideas, tips and information available to those who want to find out how to be more efficient. A great way to save money, save the environment and be the envy of your neighbours at the same time is to invest in your home to make it more efficient and stylish with products like these:
Shutters:
Locally produced products like Thomas Sanderson Interior Shutters can dramatically reduce your carbon footprint. Thomas Sanderson is the only national Window Shutter company to have access to manufacturing that is based in the UK, significantly increasing product quality and decreasing transportation times. The wood comes from controlled quotas and has forestry limitations - for each tree that is forested, another is planted to maintain sustained forestry.
Blinds:
Heat loss through draughty windows accounts for 20% of your home heating bill, so make sure that your home stays properly insulated with Thomas Sanderson Blinds in the cooler months.
Duette Honeycomb Blinds:
The double-layered honeycomb design consists of hexagonal cells that trap air to provide a unique thermal barrier. Hand-crafted to fit any window and complete with a five-year guarantee, these blinds provide a lasting solution for efficient home heating.
SolarTex® Pleated Blinds:
Thomas Sanderson blinds are made from a reflective fabric called SolarTex®, which controls the room's temperature and reduces the effects of glare, ensuring you remain comfortable throughout the seasons.
0800 056 2929 - Thomas Sanderson - The Home of Conservatory Blinds, Patio Awnings and Shutters
###