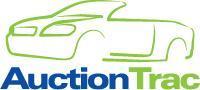 Being able to pinpoint the exact location of any vehicle on our property has provided a tremendous boost to our effectiveness and to our ability to provide exceptional service to our customers and vendors
Orlando, FL (Vocus) August 8, 2008
AuctionTrac and Manheim Orlando announced today the successful deployment of the AuctionTrac suite of services at one of Manheim's largest facilities. The deployment has been underway for a few weeks and the early reviews are more than favorable. "Being able to pinpoint the exact location of any vehicle on our property has provided a tremendous boost to our effectiveness and to our ability to provide exceptional service to our customers and vendors," said Allan Wilwayco, General Manager of Manheim Orlando. "The vehicle location aspect of the service is impressive, but the real gains in terms of improving our bottom line are coming from the labor tracking."
At the Manheim Orlando deployment, the capabilities of AuctionTrac are being expanded beyond anything that's been done in the past. Data gathered by auction personnel is also being incorporated into the AuctionTrac system. By integrating this data, auction staff members are able to see, at a glance, every movement and task associated with any vehicle in the system. AuctionTrac reports are also being taken to new levels. When deployment is complete, auction personnel will have proactive and complete information regarding the vehicles that are slated for the current day's sale. Utilizing the Pre-Sale Lane Readiness Report, auction managers will know in advance if any vehicles are missing for the designated staging areas for each lane and will have the necessary information at their fingertips to move those vehicles into position before it is too late.
Economically Feasible Vehicle Location
AuctionTrac provides near real-time vehicle location information through the use of handheld barcode scanning equipment. Every night, the lot is completely "re-set" by a team of AuctionTrac scanners. During the day, auction personnel armed with similar handheld equipment scan each vehicle that is moved. The entire process of scanning a vehicle takes less than 2 seconds per vehicle, allowing existing personnel to easily incorporate the task into their regular duties. "Other methods of providing vehicle location information, such as RFID, continue to be prohibitively expensive, require enormous infrastructure investments, and present logistical problems associated with handling the thousands of tags," noted Steven Benavides of AuctionTrac. "Besides, those methods don't associate the drivers with the vehicles, and improved driver productivity is at the core of the functionality and cost savings provided by AuctionTrac. In short, labor tracking is the engine that allows AuctionTrac to pay for itself."
Multiple Front End Solutions
A custom web-based front end application is created for each auction facility deploying the AuctionTrac system. Here, users will find all of the core reports and functionality of the system as well as administrative tools for managing the AuctionTrac equipment. In addition, auction personnel and auction customers have access to several other methods of interacting with the data. Customer Service Kiosks can be located near the entrance of the auction to assist OTR carriers and others needing quick access to lot inventory.
AuctionTrac is also equipped with a Vehicle Alert System that will report via email or SMS the whereabouts of any vehicle on the premises as soon as a location scan is performed. An IVR system allows users to find vehicles with nothing more than a cell phone. Finally, a set of XML Web Services allow auctions and other related parties to access vehicle location information electronically for the purpose of embedding AuctionTrac information into existing applications.
To see a more detailed view of how AuctionTrac works, check out our online training video.
AuctionTrac is a trademark of AuctionTrac, Inc. in the United States and/or other countries. The names of actual companies and products mentioned herein may be the trademarks of their respective owners.
For more information on AuctionTrac:
http://www.auctiontrac.com
###