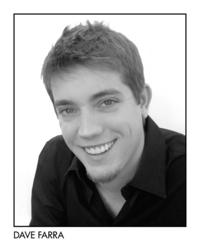 Best Alternative Radio Show In The Country
Las Vegas, NV (PRWEB) August 8, 2008
The Xtreme Fighting Association (XFA), America's Fast Growing Stand-Up Pro K-1 Style Fight Promotion, announced that popular TV and Radio personality Dave Farra has joined the XFA team as Executive Vice President of Programming and Media Development. In this role, Dave will work closely with the XFA Media Division in expanding its television presence with new programming and broadcast partnerships.
Dave Farra is a much sought after TV and Radio host, hosting a variety of programming in and around the Las Vegas area. Currently he serves as the lead TV host and play by play commentator for the International Poker League which is broadcast nationally on the MOJO HD network and through CBS syndication, as the host of the MMA (Mixed Martial Arts) Fix, Music Room, and Red Carpet episodes on Raw Vegas TV and has been a fighter interviewer for the XFA.
Dave has also been hosting radio programming for Clear Channel Communications, Inner City Broadcasting, and CBS Radio on both the East and West Coasts. Dave's radio show has been a ratings and revenue winner and has led to winning the award of "Best Radio Personality" twice, and a recent nomination for "Best Alternative Radio Show In The Country" by Radio and Records in 2007.
Additionally, Dave works as a voice over artist and can be heard nationally on the Versus Network as the voice of World Extreme Cagefighting (WEC) as well as working with other high profile clients like CBS, Lexus, almostGOLF, and many more.
"We are honored that with all the opportunities available to him, Dave has decided to join the XFA team full-time. We look forward to his involvement in furthering our creative initiatives and to his successfully expanding our TV developmental and broadcast reach." Christopher Reis, President - XFA.
While MMA is just beginning to gain a foothold on American TV, with recent Network TV reaching over 4 million viewers, the K-1 Pro Fight Promotion is the world leader with events achieving up to a 42.5 rating, with 54 million viewers, and 74,500 in live attendance at the Tokyo Dome. On the average, MMA events like the UFC's Ultimate Fighter show, now attain 1 million plus viewers, while K-1 events draw upwards of 40 million viewers.
Dave remarked "I am thrilled to be joining Reis Sports Entertainment and the Xtreme Fighting Association as EVP of Programming and Media Development. The potential reach of the XFA is endless, and being a part of this growth process is very exciting! The XFA has some of the best fighters in the world, great leadership, rabid fans and fantastic branding. Developing quality TV programming will be a blast with the long upside that exists for the XFA!"
The XFA recognizing K-1's huge worldwide success, seized the opportunity to create a promotion, based upon what fans said they wanted and loved the most, both male and female fights, with only pure non-stop adrenaline pumping action, often resulting in Knock Outs! There's no ground work, only the most exciting part of MMA, presented in a high energy, fast paced, high quality production. The XFA's professional approach and family friendly events lifts the sport's credibility with mainstream audiences, major corporate sponsors and Network TV.
The XFA management continues to build the world class organization: Lisa King; Black Belt Magazine Hall of Famer, Muay Thai World Champion, and Lead Commentator. Gary Alexander, Color Commentator. Sonny Franco, Ring Announcer. Last month the XFA signed a promotional agreement with the World's Top Stand-Up Trainer, Shawn Tompkins, from Xtreme Couture's Gym in Las Vegas, NV.
About The Xtreme Fighting Association (XFA)
Reis Sports Entertainment, LLC (RSE) is a Professional Martial Arts Promoter licensed by the Nevada State Athletic Commission. RSE created the sports brand, the Xtreme Fighting Association TM (XFA) which holds regular events in Las Vegas, Nevada. The XFA fighting style is Stand-Up only, K-1 Style, minus the tournament format - essentially the most exciting, stand-up portion of mixed martial arts (MMA). XFA is currently scheduled to be seen in over 10 million sports action fans homes internationally from Canada through The Fight Network, in the United Kingdom and Ireland on TWC Fight, on Fox Sports in Middle East and Africa and FoxTel in Australia and New Zealand, and in Israel on the Ego Channel through Ananey Communications. For more information on XFA visit: http://www.XFAlive.com
###