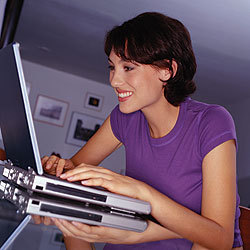 HealthForumOnline understands that mental health providers can play a pivotal role in promoting emotional and physical adjustment to the normal aging process, as well as enhance patient and caregiver adaptation to illness
Jenkintown, PA (PRWEB) August 12, 2008
HealthForumOnline (HFO) , the premier provider of nationally-approved online continuing education (CE) exclusively focusing on health psychology and behavioral medicine topics, announces a new alliance with Vericare, a San Diego based national provider of quality mental health services to seniors in nursing homes and residential settings. This alliance represents HFO's expansion into servicing the corporate/institutional arena and establishes HealthForumOnline as the preferred provider of CE's for Vericare's over 300 mental healthcare service providers across the country. Vericare providers can now chose from HFO's 18 topic categories containing over 55 online continuing education courses for psychologists, social workers, counselors, nurses and other allied health professionals -- all convenient, cost-effective, theory- and evidence-based, and tailored to provide the optimal benefit for mental healthcare providers treating the biopsychosocial aspects of illness. As part of this alliance, Vericare providers will receive a discount on all HFO courses, as well as the convenience of free automatic reporting of their completed CE/CEU credits to Vericare for credentialing purposes.
"HealthForumOnline understands that mental health providers can play a pivotal role in promoting emotional and physical adjustment to the normal aging process, as well as enhance patient and caregiver adaptation to illness", said Dr. Michelle Rodoletz, the co-founder of HFO and Director of the Continuing Education Program. "Our CE program is a perfect fit for Vericare who specializes in eldercare since HFO course topics include issues related to ethical care, aging/gerontology, cancer adaptation, diabetes management, HIV/AIDs treatment-related issues, chronic pain management, Alzheimer's-related issues for patients and caregivers, long-term care, and the relationship between cardiovascular disease and mental health, just to cite a few. Further, our courses span the care continuum -- prevention, detection, treatment, survivorship, chronic care management, palliative care/end-of-life issues."
Dr Laura Stanton, HFO co-founder and Director of Clinical Services, added: "HealthForumOnline offers a fast and convenient way for busy health professionals to improve patient-based knowledge, clinical skills, and earn nationally-approved (APA, ASWB, NBCC, PSNA, CA-BBS) CE credits anywhere they have Internet access. Further, all of the online CE courses at HFO are updated and maintained on a regular basis to offer state-of-the-science theory- and evidence-based education. Access to the most current information available is particularly important when working with patients who have medical issues, as is the case for many of the patients who utilize Vericare's services."
HFO's courses are available in an online format, as well as in downloadable, transportable PDFs. Mental health professionals are able to access and complete courses at their own pace, on their own schedule, anywhere there is access to the Internet. Professionals can print their own online continuing education certificates to meet licensure deadlines, and courses can be revisited to view updates and certificates reprinted at any time.
For more information or a complete listing of psychology, social work, counseling and nursing continuing education courses, visit HealthForumOnline.com.
About HealthForumOnline:
HealthForumOnline (HFO) is approved as a provider of CE courses by the American Psychological Association, the National Board of Certified Counselors, the Association of Social Work Boards, and several state professional organizations, including the Pennsylvania State Nurses Association, an accredited approver by the American Nurses Credentialing Center's Commission on Accreditation, and the California Board of Behavioral Sciences. HFO's CE Program's Advisory Committee and authors are comprised of over 50 nationally-recognized experts in behavioral medicine.
# # #