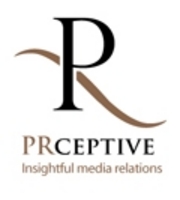 Digica recognizes that in order for SMBs in Canada to grow and survive, they need enterprise-class solutions and services that evolve with business, but do not impose the costs, resource burdens and management that these organizations can't afford nor have time for
Ottawa, ON and Bristol, UK (PRWEB) August 12, 2008
CRYPTOCard, a leading provider of two-factor authentication technology, announced that full service value-added reseller, Digica Solutions has joined the North American Partner Program. With offices based in the Greater Toronto Area, but serving customers Canada-wide, Digica Solutions will provide CRYPTOCard's two-factor authentication technology to sectors such as legal, insurance, transportation, healthcare, with a strong focus on the small to medium sized businesses (SMB).
"Digica is a 'Convergence-VAR', based on the principle that all the different technologies are now coming together into a single IP network. We have become experts at bringing together more efficient, better managed and highly secure systems with best of breed technologies, and make the systems work together to streamline our customer operations," said Joe Ussia, Director of Sales, Digica Solutions. "The demand for two-factor authentication is growing because it is clear that static passwords will not provide sufficient protection. Furthermore, our customer base needs a nimble and flexible product that can grow with their requirements. CRYPTOCard's two-factor authentication technology is reliable, easy for us to rollout to our customers, and very easy to manage."
Digica's core business focuses on turnkey products and services, which include hardware, software and professional services, including areas such as unified communications, enterprise-level storage and computing, virtualization, amongst a number of hosted solutions.
Two-factor authentication (2FA), particularly alpha-numeric based solutions, overcomes the costs and management problems associated with static passwords. Furthermore, managed authentication services, such as CRYPTO-MAS, frees up the IT personnel, resources and expertise needed to manage other parts of the IT infrastructure. Value-added resellers and distributors can cross sell solutions and increase profits by bundling 2FA with other technology offerings. "We compared a few two-factor authentication technologies available on the market. We found CRYPTOCard to provide the personalized touch and flexibility we were looking for to enhance our security offering," added Ussia.
"Digica recognizes that in order for SMBs in Canada to grow and survive, they need enterprise-class solutions and services that evolve with business, but do not impose the costs, resource burdens and management that these organizations can't afford nor have time for," said Bill Laham, Senior Vice President, North America and Products, CRYPTOCard. "With almost 20 years experience, strong technology partnerships and multifaceted expertise, CRYPTOCard is proud to welcome Digica Solutions to our partner program."
The CRYPTOCard Partner Program:
With many SMBs and enterprises depending on value-added resellers and consultants to deliver the highest standards in their security technology and services, the CRYPTOCard Partner Program is designed to be a natural extension of partners' offerings. The program provides proven technology, with the sales and marketing support necessary to partners to develop and strengthen their security practices.
About Digica:
Since 1990, Digica has been providing pinnacle technology solutions to corporations across Canada. Many organizations from 100 employees to over 5,000 employees have come to rely on Digica's high-touch high-value-add model to help them meet their distinctive Information Technology challenges. As a HP Gold Premier Partner, Microsoft Gold Certified Partner, Cisco Premier Certified Partner, VMWare Professional Partner, Citrix Silver Partner, Digica has the certifications and experience to address critical business needs. Digica's motto is "Simplifying the IT Experience", and delivers reliable solutions to obtain optimal customer satisfaction, while maintaining the highest accuracy, quality, and reliability. For more information, visit http://www.Digica.ca.
About CRYPTOCard, Inc.
With the best token technology in the industry and the lowest total cost of ownership, CRYPTOCard offers unsurpassed value in solutions for positively identifying individuals before giving them access to applications, data and networks. Twenty years of technical achievements have won CRYPTOCard the trust of thousands of organizations in over seventy countries. CRYPTOCard's solutions reduce the risks associated with remote access and web-based processes, and increase compliance, at a price all businesses can afford. The only company to offer authentication in server-based, managed service and build-it-yourself options, CRYPTOCard provides the most flexible solutions on the market. For more information, visit http://www.cryptocard.com.
Digica, Digica Solutions, and DigiCare are registered trademarks of Digica Computers Inc. CRYPTOCard is a registered trademark of CRYPTOCard. Other product and company names mentioned herein may be trademarks and/or registered trademarks of their respective companies.
For media inquiries only, please contact:
Kathryn Schwab
PRceptive Communications Inc.
613-858-4407
cryptocard @ prceptive.com
Joe Ussia
Director of Sales
Digica Solutions
(905) 663 4588 x3301
Joe.Ussia @ Digica.ca
###