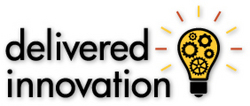 This is truly a cutting edge approach to managing your marketing department.
Chicago, IL (Vocus) August 13, 2008
Delivered Innovation, a leading Coghead partner and SaaS application developer, today announced the release of the Marketing Budget Management application, an online tool for creating marketing plans and budgets. The SaaS solution enables customers to access the application from any web browser at any time and delivers automatic upgrades at no cost.
"We are seeing a compelling convergence of marketing management and marketing automation tools in the application marketplace, but few leverage the SaaS delivery model better than Marketing Lucidity's budget management and lead planning applications by Delivered Innovation," said Dave Dahlberg, Founder of Marketing Lucidty. "This is truly a cutting edge approach to managing your marketing department."
Marketing Budget Management streamlines marketing strategy and execution, which improves visibility into global marketing programs by managing budgeting, market development funds (MDF) and spending across marketing organizations, programs, and campaigns.
"Marketing Lucidity and Delivered Innovation have teamed up once again with the Marketing Budget Management application to demonstrate how a subject matter leader in marketing automation and a thought leader in Coghead application development can harness the power of Coghead's Platform-as-a-Service to deliver leading-edge marketing management tools," notes Ken Campbell, VP of Sales and Channel Development at Coghead.
The Marketing Budget Management application is part of a suite of strategic marketing tools designed to work in cooperation with Delivered Innovation's Marketing Lucidity marketing operations and lead generation services and tools.
Customers can learn more and register for a live interactive demo of Marketing Budget Management at http://www.deliveredinnovation.com/MBM. Pricing for Marketing Budget Management begins at $99 per month for up to two users.
About Delivered Innovation
Delivered Innovation designs and develops on-demand business applications using the Coghead Software as a Service delivery platform. The company works with corporate clients that want to automate business processes or extend the functionality of existing systems, as well as entrepreneurial businesses with unique ideas, processes, or intellectual property to create SaaS applications on Coghead. For more information, visit http://www.deliveredinnovation.com.
About Marketing Lucidity
Marketing Lucidity specializes in marketing strategy services and SaaS applications that enable business-to-business organizations to better plan and execute marketing programs. Marketing Lucidity's marketing planning offerings include demand generation and lead modeling, marketing metrics and marketing goal development, and lead conversion optimization. To learn more about Marketing Lucidity, visit http://www.marketinglucidity.com.
About Coghead
Coghead's Platform-as-a-Service enables developers to build custom SaaS applications rapidly without investing heavily in hardware infrastructure, and is fast becoming an alternative to expensive packaged software systems. Founded in May 2003 and funded by American Capital, El Dorado Ventures, and SAP, Coghead is staffed by industry veterans, serial entrepreneurs, and some of the brightest minds in software. For more information, visit the company's web site at http://www.coghead.com.
###