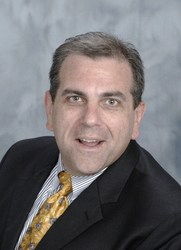 I have been a truly loyal and devoted Minnesota Republican my entire life
Chanhassen, MN (PRWEB) August 13, 2008
During a historic political season which seems to be all about "change", State Representative candidate Evan Rapp has already become wildly popular among the citizens of Chaska and Chanhassen in District 34B.
"Politicians are always preaching common sense, but we shouldn't have to squint to find it," said Rapp. "Most of us are simply looking for our leaders to do the right thing. Common sense is a pretty simple standard, and that's why I'm here."
The response to the Rapp message has shown it to have mass appeal across traditional political lines.
"I have been a truly loyal and devoted Minnesota Republican my entire life," said Bill Voss. "Evan is different. He's really looking out for good policies and ideas, and doesn't care where they come from. You can't ask for more than what I see in him. Good judgment and an open mind."
Evan Rapp is a well-liked member of the Chanhassen community, and has even become a dependable sounding board for those who didn't expect to agree with him.
"The National Night Out is terrific, because you really do get a chance to get to know your neighbors, one of whom strongly identified himself as a member of the opposition," laughs Evan. "He introduced me (as a politician) to his wife, and she sort of shrunk away, but he said 'I think this guy may be one of the good ones.' That may be the nicest compliment I've received, and I hope it's emblematic of our campaign."
With over 20 years experience in sales, management, and as a business owner, Evan Rapp believes in the importance of a competitive business climate for Minnesota.
"Both parties need to loyally invest in strong business policies. We need an infrastructure which maintains our ability to do business and stay competitive, while remaining committed to improving the lives of all Minnesotans. We can absolutely do this."
Rapp lives happily in Chanhassen with wife Shelly, a registered nurse. His 11 year-old son, Adam, along with 16 year-old stepson Cal, and 12 year-old Scott, make for a lively and cheerful home.
Shelly and Evan are a great story. They developed a close friendship as 15 year-old students at Wayzata Senior High, but lost contact after Evan moved away. Twenty years later, an e-mail from Shelly put them back in touch, and they were married a few years later.
"We were friends, but I had an impossible crush on her. We were in the choir, and I spent the majority of my time trying to get her attention," explains Evan. "By the time we got back in contact, she had become the most amazing woman I'd ever met. I was absolutely fifteen again. The best part is the life we've created together. It is truly wonderful."
With less than 100 days left in this election season, Evan Rapp is committed to bringing his common sense message to the people of Chaska and Chanhassen.
"I'm committed to good ideas. Period," says Rapp. "We've got work to do."
Evan Rapp is running for State Representative in District 34B. More information can be found on the campaign web site at http://www.evanrapp.org, or by calling (952) 516-5483.
###