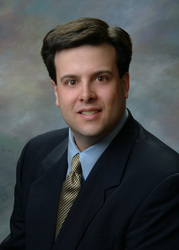 Roseland, NJ (PRWEB) August 13, 2008
Nicholas San Filippo IV, a partner at the law firm Lowenstein Sandler PC, has been named among New Jersey Law Journal's "40 Under 40," an annual list that recognizes rising stars in the legal profession.
The core component of Mr. San Filippo's practice is representing publicly traded and privately held businesses in merger and acquisition transactions. During his career, Mr. San Filippo has represented either the buyer or seller in transactions whose aggregate deal value exceeds $1 billion. Another aspect of Mr. San Filippo's practice involves representing co-owners of privately-held businesses in negotiating resolutions of disputes between and/or buy-outs of equity positions held by fellow owners of the business. He also regularly serves as outside general counsel to public and private, often family-owned, companies and as a business and legal counselor to high net worth individuals who are contemplating new business ventures.
Mr. San Filippo also plays a leadership role in the administration of Lowenstein Sandler. He currently serves as the Co-Chair of the Attorney Career Development Committee, Vice-Chair of the Recruiting Committee and the corporate partner in charge of lateral recruiting. He also is responsible for oversight and implementation of Lowenstein Sandler's Summer Associate Program, the largest summer associate program of any New Jersey based law firm, was instrumental in creating Lowenstein's first recruiting video, which won the 2008 Videographer Award of Excellence, and in redesigning the firm's recruiting web site, one of a few law firm web sites in the nation to include video content.
Active in his community, Mr. San Filippo currently serves as the outside general counsel to The Friends of the Kennedy-Martin-Stelle Farmstead, a 501(c)(3) organization that is in the process of restoring and preserving the Kennedy-Martin-Stelle Farmstead located in Basking Ridge, New Jersey.
Mr. San Filippo earned his J.D. cum laude from St. John's University School of Law and his B.S. from Villanova University. In addition to his 40 Under 40 distinction, his work in the legal field has earned him recognition in New Jersey Super Lawyers - Rising Stars in 2006, 2007 and 2008.
About Lowenstein Sandler:
Lowenstein Sandler is a nationally recognized corporate law firm with offices in Boston, New York, Palo Alto and Roseland, with more than 270 attorneys providing a full range of legal services. The firm's commitment to its clients is demonstrated through its client-centered, service-oriented culture. Lowenstein Sandler attorneys are regularly recognized for excellence by clients and peers in national publications, including Best Lawyers in America, Chambers USA: America's Leading Lawyers for Business and The Legal 500.
###