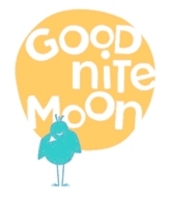 With this release room planner offers the ability to take the measurements of your room, and place furniture in any arrangement you want
Corte Madera, CA (PRWEB) August 14, 2008
Now planning a Nursery is even easier with today's release of the new Nursery planner at Goodnite Moon. Instead of "CAD like" symbols, the user can grab pictures and place them in a room - to scale. It's easy and fun, and insures everything will fit.
Gone are the "CAD like" symbols like architect's use in the new Nursery planner at Goodnite Moon. The new user interface, unveiled today, shows actual images of furniture and accessories. Simply grab an image and drag it to where it goes in the room. This new revision makes it a lot easier to arrange, and re-arrange furniture in the Nursery or Child's room.
Planning a Nursery or Child's room should be fun and exciting, not frustrating. This Nursery & Child's room planning service lets users visualize a floor plan with both existing, and new furniture and accessories they are considering buying. See how it all fits! Change the arrangement easily with a click of the mouse.
"With this release room planner offers the ability to take the measurements of your room, and place furniture in any arrangement you want," says Annie Jackson, of Goodnite Moon. "We have converted the painful back and forth from store to home with tape measure and a sketch pad in hand, to an on-line service. We've also removed the risk of the online Crib purchase not fitting in the new Nursery."
The new image library introduced today lets the user change the size of the images to match an existing piece of furniture. Users can save the arrangement, then modify it next time they visit Goodnite Moon. Share the arrangement with friends and family over email are also handy features.
Try the new release of the Goodnite Moon Nursery & Child's Room Planner. See how easy it is to create a dream-like space for your baby or child!
Annie Jackson is the owner of Goodnite Moon in Corte Madera, Ca. The free Nursery & Child's room planning services are available at: http://www.goodnitemoon.com/planningwiz.com.
###