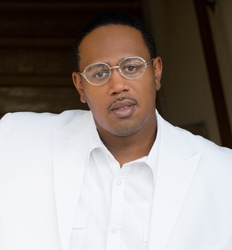 Los Angeles, CA (PRWEB) August 13, 2008
Successful businessman and entrepreneur Percy Miller has officially changed his name to P. Miller and will no longer respond to the name "Master P." Over the course of his music career, P. Miller has won 5 Grammys, sold more than 75 million records worldwide, produced and starred in several Hollywood blockbuster films, and has dedicated his life to change and rehabilitating inner-city kids in the community.
Miller had this to say: "I am changing my name because Master P is who I used to be, I call it my childhood and P. Miller marks my manhood. I wouldn't change my past because it has groomed me to be the man I am today. Growing up has nothing to do with age. People grow up mentally and spiritually through life experiences, but when you come from hip-hop it is almost impossible to get past the stereo-type it associates you with. I will always love hip-hop; it plays a major role in who I am today.
"I have branched out into so many different arenas that range from being the first African-American to have a clothing line at Wal-Mart, to writing books, and speaking on Capitol Hill, but all of that gets overshadowed because I come from the hip-hop industry. It's important for young hip-hop artists to know that they are not limited to one career, they can educate themselves, and prepare for life after hip-hop the same way pro-athletes prepare themselves for life after sports. Also, know that you can branch out into other avenues if you are multi-talented or have other dreams. My dream was to enter corporate America, my son's dream is to go to college and play basketball, and Will Smith's was to be a famous actor. Many of us can begin new careers, take advantage of different opportunities and still remain true to hip-hop.
"There are a lot of people out there, who are afraid to grow up and change, but I'm not and P. Miller is the evolution of me, Percy Miller the entrepreneur, the businessman. My goal is to educate the hip-hop culture now and if they don't get it, then hopefully their kids will get it and understand. My fellow hip-hop artists should know that we can't rap forever. I'm glad I'm in a position in my life where I don't have to put out music because I've prepared myself for the future. To build the generational wealth we have to educate our families. That's why my son is going to college. Fifteen years later I'm still successful because I've realized the importance of education, growing up, and responsibility."
###