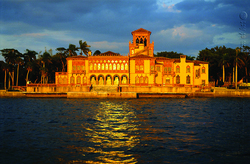 buy one, get one free offer on admission to all residents of the state of Florida for the 30 Days of Discovery.
Sarasota, FL (PRWEB) August 15, 2008
Sarasota & Her Islands (http://www.sarasotafl.org), renowned for being Florida's cultural coast, encourages Florida residents to experience its numerous museums in September 2008 and enjoy substantial savings during Sarasota's "30 Days of Discovery" Month (http://www.30daysofdiscovery.com).
Eight museums throughout the area will feature special savings for Florida residents in hopes of educating and enriching people of all ages. During September, area museums will be featuring a special "buy one, get one free offer on admission to all residents of the state of Florida for the 30 Days of Discovery."
Participating attractions include the following:
•Marie Selby Botanical Gardens (http://www.selby.org) is a nine and a half-acre bay-front property including an open-air and under-glass museum of more than 20,000 colorful plants, many collected in the wild on over 150 scientific expeditions to tropical rainforests. Children will enjoy the indoor "rainforest", captivating dart frog collection and colorful koi pond, while adults can delight in Selby's living collection of over 6,000 orchids.
•The newly renovated and expanded state art museum of Florida, John and Mable Ringling Museum of Art (http://www.ringling.org), is located on a 66-acre estate on Sarasota Bay, and was established in 1927 as the legacy of John Ringling. The Ringling campus includes the Museum of Art; the Ca d'Zan winter mansion of John and Mable Ringling; the Circus Museum depicting the history of the circus; the Tibbal's Learning center featuring the world's largest miniature circus; the 18th-century Historic Asolo Theater and beautifully manicured grounds and gardens.
•Crowley Museum and Nature Center (http://www.crowleymuseumnaturectr.org) is where Southwest Florida History and Nature meet. A wildlife sanctuary and education center for Southwest Florida's fauna and flora, visitors walk leisurely through five distinct natural habitats and a pioneer history area, enjoying the sights and sounds of native Florida.
•Mote Aquarium (http://www.mote.org) invites visitors to explore the secrets of the sea with touch pools, shark, dolphin, manatee and sea turtle exhibits and over 100 other species of marine life. Viewable working labs and high-tech interactive exhibits showcase recent discoveries in marine science and the world-renowned research of Mote Marine Laboratory.
•Historic Spanish Point (http://www.historicspanishpoint.org), features exhibitions interpreting 5,000 years of Florida history, plus a pioneer homestead, formal gardens, and nature trails.
•G. WIZ, The Hands-On Science Museum (http://www.gwiz.org), strives to make science relevant, technology understandable, and learning an interactive adventure for people of all ages. Exhibits allow guests to make a bolt of lightening, build bridges with magnets, float a beach-ball in mid-air, design a robot and create an animated video.
•South Florida Museum (http://www.southfloridamuseum.org) is the largest natural and cultural history museum on Florida's Gulf Coast, and includes the Bishop Planetarium and Parker Manatee Aquarium.
•Sarasota Jungle Gardens (http://www.sarasotajunglegardens.com) is one of the oldest continuously operating attractions in the State of Florida. Sarasota Jungle Gardens features 10 acres of lush tropical vegetation, winding jungle trails and entertaining, educational bird and reptile shows twice daily.
In addition to the many attractions, visitors can also explore Downtown Sarasota, laden with art galleries, books stores, theaters and stylish shops. For artistic inspiration, guests can discover Towles Court, a unique artist's neighborhood or visit quaint Venice Main Street where charming shops and galleries with rotating artists-in-residence complement the seaside town. Music and theater also abound in Sarasota County, where the Asolo Theatre Company - one of Sarasota's most respected theaters - is the only theater in North America with a winter repertory season. Local theaters including the Venice Little Theatre and Golden Apple Dinner Theatre are prominent around town, as well as a host of music and dance companies including the Florida West Coast Symphony - home to the internationally recognized Sarasota Music Festival - The Sarasota Ballet of Florida and the Sarasota Opera, housed in the elegantly restored 1926 Edwards Theatre.
Sarasota Accommodations Offer Special "30 Days of Discovery" Packages and Rates
During the month of September, several area hotels and resorts are offering special rates in conjunction with "30 Days of Discovery."
The Hyatt Regency Sarasota is offering a special "Staycation Package" featuring a $50 American Express gift card for each reservation, as well as a "30 Days of Discovery Package" with room rates starting at $149.99. Reservations can be made at 941-953-1234. For more information, visit http://www.sarasota.hyatt.com.
Lido Beach Resort is offering a special "Ultimate Beach Package" valid through December 18, 2008. The package offers three nights accommodations, or more, a complimentary beach cabana, Chef's Boxed Lunch, which includes "lunch to go" for two on the day of your choice, and complimentary shuttle service to and from St. Armand's Circle. Reservations can be made by calling 800-441-2113 or 941-388-2161. For complete details, visit http://www.lidobeachresort.com.
The Best Western Ambassador Suites-Venice is offering a special $79.99 rate for a suite with two queen beds or one king. Travelers can make reservations at http://www.bestwestern.com/ambassadorsuites or by calling 941-480-9898. The Comfort Inn (941-921-7750) is offering the special rate of $69.95 per room per night, and The Days Inn (941-329-7466) is offering a special rate of $59.95 per room, per night.
As fuel prices continue to rise, making travel more costly, Enterprise Rent-A-Car is offering 50% off of all weekend rentals in Sarasota for the month of September. To receive a discount you may book online at http://www.enterprise.com or call 239-275-3393 and reference customer number -- 35C5330. For even more promotions and deals during the month of September, please visit http://www.sarasotafl.org/30_days_of_discovery/.
Sarasota and her string of eight islands are located along Southwest Florida's Gulf Coast between Tampa and Ft. Myers. Sarasota and Her Islands is comprised of Sarasota, Longboat Key, Lido Key, St. Armands Key, Manasota Key, Siesta Key, Casey Key, Englewood, Nokomis, North Port, Osprey and Venice. In addition to sandy beaches, Sarasota and Her Islands also offer numerous cultural and ecological attractions. For more information on saving and discovering in Sarasota, call the Sarasota Convention & Visitors Bureau at (800) 522-9799 or visit http://www.sarasotafl.org.
# # #