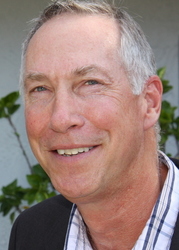 I am delighted to join such a forward-thinking and reputable online marketing firm. I am truly looking forward to helping .Com Marketing and its clients take advantage of strategic and innovative marketing opportunities
Orlando, FL (PRWEB) August 15, 2008
John Dussling has been named Vice President of Business Development for .Com Marketing, announced CEO and founder Hillary Bressler. Ranked as one of the top 100 Internet marketing agencies, .Com Marketing is a strategic interactive marketing and online advertising firm that has been providing online business solutions and establishing industry benchmarks in Internet marketing services for more than a decade.
As Vice President of Business Development, Dussling will oversee all business development initiatives, including overall online marketing strategy and researching new email marketing opportunities. Additionally, Dussling will continue to provide strategic direction to .Com Marketing's existing client base.
With more than 25 years of sales and marketing, media, advertising, production and public relations expertise, Dussling brings a wealth of strategic marketing experience to the firm. A native of Wisconsin, Dussling's diverse professional background includes marketing, management and business development in several different industries. Dussling previously held marketing and management positions at Frank/Best International, Florida Film & Tape, Century III at Universal Studios as well as serving as the Regional Director for the Radio Advertising Bureau in Chicago.
"We are thrilled to welcome John Dussling to .Com Marketing. His extensive portfolio of online marketing experience and business consulting knowledge are invaluable. John's enthusiasm for excellence and superior customer service will help raise our professional offerings to the next level. He continually impresses and energizes the management team," says Bressler.
Dussling is a strong believer of professional networking, and he has been actively involved in business and community-related organizations for many years. Dussling brought his expertise to the Florida Motion Picture and Television Association as Past President of the Central Florida Chapter and Vice President of the state of Florida division. Additionally, he served as former board member of Media Communicators Association-International and has volunteered countless hours with other industry and community related activities.
Dussling is excited about the opportunity to build business relationships at .Com Marketing. "I am delighted to join such a forward-thinking and reputable online marketing firm. I am truly looking forward to helping .Com Marketing and its clients take advantage of strategic and innovative marketing opportunities," Dussling commented.
About .Com Marketing: .Com Marketing is a top 100 full-service interactive marketing and advertising agency specializing in a variety of online marketing services including search engine optimization, email marketing, optimized press releases, professional web design, blog marketing and more. The Orlando-based agency has been providing innovative online marketing solutions to a wide base of clients since 1997.
###