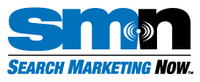 Search Marketing Now has been producing educational webcasts for nearly two years now. Adding whitepapers like
Redding, CT (PRWEB) August 15, 2008
Search Marketing Now today announced the publication of "Understanding Quality Score," which provides insight into one of the more misunderstood aspects of paid search advertising. For anyone just getting started in paid search advertising - or for those who are still learning the ropes - "Understanding Quality Score" provides a valuable introduction.
"Understanding Quality Score" is free and can be downloaded at http://searchmarketingnow.com/premier-content
Search Marketing Now is a leading provider of educational information about search and internet marketing. "We have seen a rapid growth in the demand for information about search marketing, and we're pleased to be able to provide quality content for our audience of search marketers," said Search Marketing Now Product Manager Claire Schoen.
"Search Marketing Now has been producing educational webcasts for nearly two years now. Adding whitepapers like "Understanding Quality Score" to the mix gives our audience yet another way to learn more about search marketing - and that's one more way to do their job better," said Schoen. "Our aim is to provide content in a range of formats that educate and enable marketers to work better, smarter in search and internet marketing."
About Search Marketing Now:
Search Marketing Now webcasts are produced by Third Door Media, Inc. Third Door Media's mission is to empower interactive and search marketing professionals by providing trusted content and community services they need to be successful.
Third Door Media also publishes the search marketing news and analysis site Search Engine Land, produces the Search Marketing Expo conference series, and, Sphinn.com, the place for web, online, search, interactive and internet marketers to share news stories, talk within subject-specific discussion forums, build a network and stay connected to hot topics in internet marketing.
###