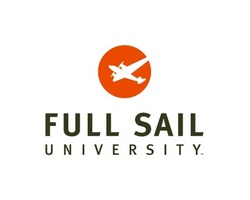 Since introducing and shipping SOFTIMAGE|XSI 7 with the new ICE platform, offering quality, certified training at more schools and world-class institutions like Full Sail University has been a top priority
Winter Park, FL (PRWEB) August 15, 2008
Full Sail University (http://www.fullsail.edu) and Softimage Co., a part of Avid Technology, Inc. (Nasdaq: AVID), announced that Full Sail will begin offering classes in SOFTIMAGE®|XSI®, a professional 3D animation software for games, film and television beginning in Fall 2008.
Currently installed with a wide range of video and sound engineering technologies from the Avid family of entertainment solutions, SOFTIMAGE|XSI is the latest installment of professional software from the Avid family, now offered in the Software Technology course within the 21-month accelerated Computer Animation Degree Program.
"We made the decision to add SOFTIMAGE|XSI to our curriculum, based on the inspiring technology and people that come from Softimage, the noticeable strides the company has been making in the past two years, and the demand from our students and studios looking for trained XSI artists and technical directors," said Pete Bandstra, program director, Computer Animation and Game Art, Full Sail University.
Offering SOFTIMAGE|XSI also enables Full Sail students, who may be familiar with other 3D software programs, to learn the techniques and workflows in SOFTIMAGE|XSI, and become skilled in mixed-studio and mixed-pipeline creative environments. In addition, students will be able to explore and experiment with the new Softimage ICE (Interactive Creative Environment) platform--a visual, node-based way to extend SOFTIMAGE|XSI software and build complex tools for particle-based effects. The ICE platform began shipping as an integrated part of SOFTIMAGE|XSI 7 in August 2008.
"Since introducing and shipping SOFTIMAGE|XSI 7 with the new ICE platform, offering quality, certified training at more schools and world-class institutions like Full Sail University has been a top priority," said Marc Stevens, general manager of Softimage and vice president of Avid Technology, Inc. "SOFTIMAGE|XSI has helped many artists and technical directors launch gratifying careers in 3D and start successful businesses. Full Sail University will play an integral role in helping tomorrow's game, film or visualization artist realize their goals."
About Full Sail University:
Since 1979, Full Sail University, located outside of Orlando, FL, has been an innovative educational leader for those pursuing careers in the entertainment industry. With over 27,500 alumni, graduate credits include work on Oscar, Emmy and GRAMMY-winning projects, best-selling video games, and the #1 grossing U.S. concert tours. Full Sail's 185-acre campus proudly welcomes over 6,000 students from 50 states and 50 countries.
Full Sail currently offers a total of fifteen degree programs including: Associate of Science Degrees offered in Graphic Design, Recording Arts and Show Production & Touring; Bachelor of Science Degrees offered in Computer Animation, Digital Arts & Design, Entertainment Business (online and on-campus), Film, Game Art, Game Development, Internet Marketing (online), Music Business and Web Design & Development; and Master of Science Degrees in Education Media Design & Technology (online), Game Design (online) and Entertainment Business (online and on-campus).
Students on-campus experience a real world education with a professional class structure of 8-12 hours per day and a 24-hour around the clock schedule which earned Full Sail the Most Innovative Program Award by the Florida Association of Postsecondary Schools and Colleges (FAPSC) and most recently was named "School/College of the Year" by FAPSC as well. The university has also been named: The Harvard of Game Schools by Tips & Tricks Magazine; one of the top three New Media Schools by Shift Magazine (alongside the Massachusetts Institute of Technology and New York University); one of the Top Five Game Degree Programs in the world by Electronic Gaming Monthly; one of the Best Music Programs in the country by Rolling Stone Magazine; one of the Best Music Business Departments in the Schools That Rock: The Rolling Stone College Guide; and one of the Best Film Programs in the country by UNleashed Magazine.
For more information about Full Sail, please visit http://www.fullsail.edu.
About Softimage:
Softimage is a part of Avid Technology, Inc., and develops leading-edge 3D technology used in customer-centric solutions that enable professionals in the games, film and television industry to realize their creative vision. Award-winning feature films, television productions and top-selling video games are made using Softimage software. Its flagship product, SOFTIMAGE|XSI, is an extensible 3D animation software solution built on the most modern architecture in the industry and is used by leading media and entertainment companies such as Digital Domain, SEGA Corporation, CAPCOM, Animal Logic, and The Mill. Other solutions from Softimage include: SOFTIMAGE|FACE ROBOT®, lifelike facial animation software; SOFTIMAGE|CAT™, a complete character animation plug-in; and SOFTIMAGE Alienbrain®, a digital asset management solution for artists.
For more information about Softimage, visit http://www.softimage.com.
About Avid Technology, Inc.:
Avid is a worldwide leader in tools for film, video, audio, 3D animation, gaming and broadcast professionals - as well as for home audio and video enthusiasts. Avid professional and consumer brands include Avid®, Digidesign®, M-Audio®, Pinnacle Systems®, Sibelius®, Softimage and Sundance Digital®. The vast majority of primetime television shows, feature films, commercials and chart-topping music hits are made using one or more Avid products. Whether used by seasoned professionals or beginning students, Avid's products and services enable customers to work more efficiently, productively and creatively. Avid received an Oscar® statuette representing the 1998 Scientific and Technical Award for the concept, design, and engineering of the Avid® Film Composer® system for motion picture editing.
For more information about the company's Oscar, Grammy® and Emmy® award-winning products and services, visit http://www.avid.com.
###