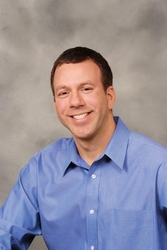 I wanted everything under one roof. I just love the payroll service and have been very impressed over the years. I know I can count on SurePayroll to provide the same excellent support for health insurance
Glenview, IL (PRWEB) August 14, 2008
Online payroll provider SurePayroll announced today that it is offering small businesses and individuals a simplified way to acquire health insurance and other related benefits. The service supplements SurePayroll's full-service online payroll offering, retirement solutions and workers' compensation plans.
Through the SurePayroll Insurance Agency, SurePayroll streamlines the process of researching and acquiring group, individual and family health, dental, vision, life and disability plans from well-known carriers, as well as health savings and health reimbursement account programs. Additionally, friendly, knowledgeable benefits experts can assist prospective clients throughout the process.
Dr. Sharon Levato of Comprehensive Dentistry in St. Charles and Bloomingdale, Illinois, has been a SurePayroll customer for almost three years. She uses SurePayroll's payroll and SURE401k services, and recently sourced a new group health insurance plan for her practice through the SurePayroll Insurance Agency.
"I wanted everything under one roof. I just love the payroll service and have been very impressed over the years. I know I can count on SurePayroll to provide the same excellent support for health insurance," Dr. Levato says. "Getting set up was easy. They offer different types of plans, and together we found one that is HSA compatible and meets my needs."
The service is not limited to SurePayroll customers -- it is available to individuals and business owners, regardless of whether they use another payroll processing service or benefits provider.
How the Service Works:
Individuals simply answer a few questions online, and they are immediately presented with several plan options that include carrier and plan types, and the cost of each plan's deductible, co-insurance, co-pay and monthly payments. The entire quoting process takes seconds and individuals can also call a SurePayroll benefits expert if they would like personal assistance. Small business owners sourcing group plans can call SurePayroll and speak with a benefits expert who will work with them, evaluating their plan needs and presenting them with multiple plan options.
How the Service is Different:
SurePayroll Director of Product Management Steve Kania explains how the service's consultative approach makes SurePayroll Insurance different.
"Health insurance and benefits are complicated. There are numerous types of plans and providers, and each has nuances," Kania says. "Our experts can explain why you would consider offering one type of plan over another. They can also inform you of whether your plan is compatible with a health savings account, and how you could lower your premiums while still getting the kind of coverage you need. There are a lot of variables and it's nice to know that someone is willing to take the time to walk you through the options and help you find the right plan, regardless of the size of the plan."
SurePayroll currently works with widely recognized carriers to source plans for businesses and individuals in Illinois, California and Florida. Carriers include BlueCross BlueShield, UniCare, United Healthcare, Humana, Aetna and others. The service will be available to residents of Texas, Arizona and Wisconsin within the next month, and SurePayroll plans to offer the service in all 50 states within a year.
Kania says this service can impact more people than any other service SurePayroll has offered to date.
"There's a healthcare crisis in this country. 59 million people who are self-employed or employed by a small business can be helped by this service," Kania says. "Whether they are a SurePayroll customer or not, we now have the opportunity to help them. That just feels good."
For more information about SurePayroll Insurance Agency, visit http://www.spinsurance.com or call 866.336.2990. For information about SurePayroll's payroll and retirement solutions, visit http://www.surepayroll.com or call 877.954.7873.
About SurePayroll:
Voted Editor's Choice for best payroll service by PC Magazine, a Top 100 Product by Accounting Today and finalist in the Best Customer Care and Best Product categories of the 2008 American Business Awards, SurePayroll is America's largest full-service online payroll service and honoree of the of the Inc. 500 Fastest Growing Businesses award two years in a row.
SurePayroll is passionate about small businesses and their payroll. The company is dedicated to providing an extremely friendly and simple payroll experience -- at a price small business owners can afford.
In addition to its payroll and ClickFREETM tax file and pay service -- which allows a user to complete the entire payroll process in minutes -- SurePayroll offers a suite of online services designed specifically for small business, including HR and compliance resources, 401(k) retirement solutions, health insurance and workers' compensation products.
SurePayroll also offers a private-label and co-branded payroll service to accountants and banking partners to offer payroll processing to their small business clients.
###