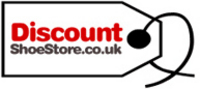 Bradford, UK (PRWEB) August 16, 2008
Discount Shoe Store aim to provide an extensive range of footwear for the whole family combining fashion with great value for money to give you what you want -- fashionable shoes for a fraction of high street prices.
Brands are currently stocked with favourites such as Rocket Dog, Shellys Shoes and Hush Puppies with fantastic discounts.
Products are targeted to the fashionable family where the latest fashions are sought after by the price conscious shopper. With the extensive choice on offer on line, customers all across the country will be able to find something that will fit the criteria they are looking for at very low, competitive prices. Whether you are looking for party shoes or women's sandals, men's boots or kid's school shoes, Discount shoe store has everything!
Due to the demand for discounted shoes, there is now a brand new website offering all these low prices straight to your door. Launched in July, this site is what every price conscious customer is looking for. With full ranges of products for all types of customer, there is something for everyone, at a price to suit.
The site offers everything, from fantastic quality to fabulous images! I feel it is my duty to tell you of the features and benefits this may bring to the online shoe industry
The layout of the website is fantastic; navigation bars, options, searches and product views is available with easy to use navigation that is available from homepage to help you find that pair of shoes quickly, Searching for your perfect pair of shoes could not be easier, simply search using the search box in the far right corner, or narrow your results down step by step using the options on the left.
The product page is very up to date featuring product specifications for each individual product, 4 alternative pictures so you can see exactly what you buy,
The checkout is a quick, easy and simple process. There is a 'my account' section which enables the customer to view and track orders from the time of purchase to delivery and an address book function which helps a customer manage delivery addresses effectively. Alternative products and shoe care is recommended on every product page on the website. For the convenience of the customer, if a product is not quite what is desired, one of the alternatives may be suitable and saves the customer having to look through many other product pages to find it.
With any new website, the awareness of the brand is increasing with many potential customers not knowing about Discount Shoe Store, the online shopping experience is in for a treat with this amazing shoe website that offers quality, value at a great, budgeted price.
http://www.discountshoestore.co.uk
###