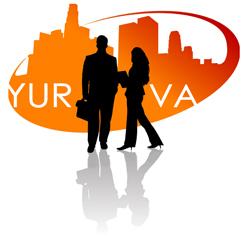 Boston, MA (Vocus) August 15, 2008
While the news talks about it, businesses and employees are feeling the brunt of the downturn in the economy, increasing gasoline prices, and the resulting increase in layoffs and unemployment. With our economic decline, businesses and workers are looking for new ways to generate revenue or to stretch their budgets. While laying-off employees reduces overhead and financial outlay, businesses need to continue providing core services to existing customers and to find ways to reach out to new customers. The quintessential do the same or more with less. What a conundrum!
On the other side of the equation are the workers who are being laid-off due to downsizing. Or, what about those employees who at the end of the week have less to spend on essentials because they are using more of their income just to buy fuel to get to and from work?
Clearly, a solution is needed that will benefit both workers and businesses. YURVA provides that solution to small and medium businesses by providing outsourced employee solutions. YURVA provides these businesses with people who perform a wide variety of work activities from their homes. As a result, no need to provide workspace for an employee. And, no need to provide vacation, sick days, health insurance or various employment related taxes and much more. In addition, these workers are only paid for the time they perform a task for the business.
What are some of the benefits to the workers employed by YURVA? For starters, they no longer need to spend money on gasoline to get to work and they benefit from tax savings available to the self-employed. There is also the flexibility of working the hours they choose.
YURVA's outsourced personnel services include internet research, web design, freelance writing and marketing efforts; MS office application tasks like document creation, email management and transcription; Concierge Services which enable executives to benefit from travel planning, event coordinating and personal services.
YURVA's unique approach provides a win, win, win for small and medium sized businesses, workers and the economy overall.
###