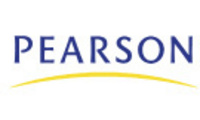 Qualifying.org is committed to offering our customers an optimal training experience for delivering positive development outcomes, not just theory, and we are excited to have them representing our suite of talent assessment instruments
San Antonio, TX (PRWEB) August 18, 2008
Winston-Salem, NC (PRWEB) August 18, 2008 -- Qualifying.org®, Inc, a Winston-Salem based talent management firm, together with Pearson, the largest test publisher in the world, today announced release of three certification programs to support the newly-revised Golden Personality Type Profiler™ which is among the most modern, updated, and development-oriented of all personality type instruments available globally. The programs are designed for human resource specialists and consultants seeking to use the Golden for individual and team development.
"There are tens of thousands of qualified assessment administrators utilizing valid and reliable personality tools, and we acknowledge their investment and competence by providing an online-only certification option enabling an easy conversion to the Golden Personality Type Profiler. For others seeking to add a powerful personality tool to their development protocols, we offer two blended learning options to complete Golden certification," said Qualifying.org®, Inc. President, Dr. Roger R. Pearman. "We've received consistent feedback from over 5,000 participants that our blended learning approach, which includes participants completing online training modules followed by a focused, applications-oriented workshop, is the perfect training experience for busy professionals," added Pearman.
"Qualifying.org is committed to offering our customers an optimal training experience for delivering positive development outcomes, not just theory, and we are excited to have them representing our suite of talent assessment instruments," said Nathan Green, General Manager, Talent Assessment business of Pearson. Green adds, "They are the most-respected company in the field for designing and delivering application-specific certification programs with corporations worldwide, and their knowledge of the entire assessment marketplace is unparalleled. Their Standard and Masterclass programs are great options for our customers, with the Masterclass explicitly addressing the three most-requested training applications in the industry--leadership, teaming, and coaching."
About Qualifying.org®, Inc.:
Qualifying.org®, Inc., a subsidiary of Leadership Performance Systems, Inc., represents five publishers of assessments and provides services for applying psychological tests for business purposes. The services delivered by the two companies are complementary in that Leadership Performance Systems focuses on strategy, organizational alignment, training and executive coaching and Qualifying.org® delivers the knowledge transfer in the form of certification programs which enable organizations to take ownership of development protocols.
About Pearson:
The Talent Assessment business of Pearson develops and delivers assessments for employee selection and development that increase workforce performance. With more than 80 years of experience in the employee assessment field, Pearson offers award-winning products such as the Watson-Glaser Critical Thinking Appraisal and the Golden Personality Type Profiler, and has a growing global presence with offices in seven countries. Its clients include half of the Fortune 500, expanding small businesses, and all organizations that make identifying talent and unlocking employee potential a top priority. It is a part of Pearson (NYSE: PSO), the international media company. Pearson's other primary businesses include the Financial Times Group and the Penguin Group.
Media Contacts:
Chad Fife
Director of Marketing
Pearson, Talent Assessment
210.339.5366
Dan Ahern
Managing Director
Qualifying.org, Inc.
336.774.0330 x.103
Mobile: 336.312.6831
This press release was distributed through eMediawire by Human Resources Marketer (HR Marketer: http://www.HRmarketer.com) on behalf of the company listed above.
###