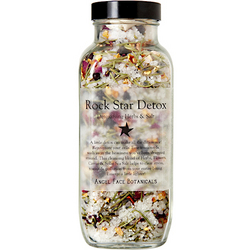 Most of our products are good enough to eat! Your skin absorbs up to 60% of the substances you put on it, and they should be pure, natural, and chemical-free as well as extremely effective
Washington, DC (PRWEB) August 16, 2008
To meet the needs of a new generation of green consumers, Washington, DC based ecopreneur Vincent BenAvram has launched a new online eco-boutique, Organically Happy (http://www.organicallyhappy.com ). Unique to the new store is its focus on skin and body care with absolutely no synthetic chemicals, including parabens, sulfates, phthalates, or petrochemicals. The site also offers consumers access to unique recycled fashion accessories and other eco-centric products.
Organically Happy provides the ability to adopt an organic, chemical-free lifestyle without compromising high quality and cutting-edge products. The store features a broad range of carefully selected skin and bodycare products, stylish eco-fashion items, high quality wellness solutions, and aromatherapy. The products are geared toward eco-conscious consumers, those with chemical sensitivities, problem skin, and those who simply want to eliminate harmful chemicals from their lives.
While it is a goal of Organically Happy, LLC to reach profitability, it is also a labor of love for its founder and president, Vincent BenAvram, who created the concept for the boutique while searching for safe and sustainable personal care products for his family (including his 4 year old son) to use at home.
"I started looking at the so-called organic bath and skin care products on the market and quickly discovered that most products that claim to be organic and natural still contain many chemicals, including known toxic synthetics already banned in Europe. I didn't want that for my family. Thus Organically Happy was born to provide a venue for safe and sustainable ingredients to an enlightened market," said Vincent BenAvram.
When consumers visit http://www.OrganicallyHappy.com , they will find:

Amazing chemical-free skin and body care
Cutting-edge, botanical anti-aging serums and creams
Certified organic and natural ingredients
Pampering delights for pregnant women and their babies
Eco-fashion accessories including amazing handbags
Carefully crafted supplements and homeopathic remedies
Organically Happy's product selection approach combines a strong sense of social responsibility and commitment to our environment with a refusal to compromise on quality and style. Many of the natural, organic products come directly from micro-producers who make small batches of their products. Wellness products have been carefully selected and manufactured to ensure maximum freshness and potency. Eco-fashion items include recycled canvas and plastic bags transformed into trendy handbags, and wallets made from unique, eco-friendly fabrics.
"Most of our products are good enough to eat! Your skin absorbs up to 60% of the substances you put on it, and they should be pure, natural, and chemical-free as well as extremely effective," said Vincent BenAvram.
Featured Brands Include:

Raw Gaia
Trevarno Organic Skin Care
Sensatia Botanicals
Goóc
Artistic AYA
Eden's Kiss
Angel Face Botanicals
Soleo Organics
Earth Mama Angel Baby
dbClay
Organically Happy is a magnificently modern eco-boutique providing consumers with the ability to adopt an organic, chemical-free lifestyle. This online store refuses to compromise on high quality and cutting-edge products while maintaining an unparalleled commitment to the environment. The store features effective products made from pure, natural, and chemical-free sources, along with eco-friendly and fair trade accessories. Not only will consumers look their best, they'll be Happy about what they put on their bodies and on the Earth.
###