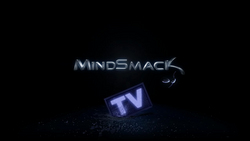 New York, NY (PRWEB) August 18, 2008
Founded in 1999 as an innovative web design and development firm for numerous award-winning websites and advertising campaigns, MindSmack.com is proud to announce the creation of MindSmack.TV. MindSmack.TV will operate as a full-service production and post production house with capabilities to fully integrate media between traditional television, and the increasingly interactive realm of the web.
MindSmack.TV combines executive talent, superior engineers, unique vision, and state-of-the-art technology to craft industry leading visual and audio projects. Additionally, MindSmack.TV will specialize in generating and finalizing media to be compatible with the ever-evolving landscape of the Internet. Complete integration between video and web is now available under one roof with the convergence of MindSmack.com and MindSmack.TV.
With the capabilities to guide a client's idea from storyboard to completion, MindSmack.TV provides Creative Editorial, 2D/3D Animation, Motion Graphic Creation, Brand Development/Enhancement, Sound Design, Audio Mixing services, Interactive Web Design, Web Development and iPhone/Mobile Application Development. All work is completed by a carefully chosen team of passionate individuals, enthusiastic about working in all aspects of Internet and TV. Every finished project is guaranteed to Smack your Mind!
MindSmack invites you to view some of our recent web projects:
PrivatePass.Citi.com
RocketDog.com
WWEKids.com
Marines.com
MindSmack.com/clients/intros/matthews_int.htm
MindSmack also creates award-winning, interactive advertisements like these:
MindSmack.com/clients/AzoogleAds/
MindSmack.com/clients/eyeblaster/censored_chicken_web.htm
MindSmack.com/clients/buzztone/
Contact: Todd Feuer 311 W43rd St - Penthouse New York, NY 10036 (P) 212.969.9099 (F) 212.767.0301 (E) Sales @ MindSmack.com (TV) http://www.MindSmack.TV (WEB) http://www.MindSmack.com
# # #